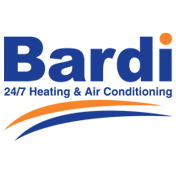 A fall tune-up allows us to prevent and correct any problems with your gas hearth, to keep it running safely and efficiently, so you can have peace of mind knowing it's ready for that next chilly evening
Atlanta, Georgia (PRWEB) October 21, 2015
With cold weather approaching, it will soon be time to start using your fireplace again. Atlanta-based Bardi Heating, Cooling and Plumbing recommends homeowners have their gas fireplaces professionally serviced in the fall, before the peak fireplace season, to make sure their systems are in proper working order. To encourage area residents to schedule this maintenance, Bardi is running a special good through October 31: $149 for a gas fireplace tune-up, inspection and cleaning.
"While your gas fireplace requires very little day-to-day maintenance, it is a sophisticated appliance and can become a safety hazard if neglected, which is why you need an annual inspection and tune-up," says Scott Clawson, Fireplace & Outdoor Patio Department Manager at Bardi Heating, Cooling & Plumbing. Wire connections can become dirty or loose. Gaskets wear out. Dust, dirt, and spiders can clog up the orifices and burner ports. All of these things can affect the operation of the unit.
During a tune-up, Bardi's gas fireplace service technicians will inspect the ignition system, glass and door gaskets, and fan operation; test the millivolt electric system; inspect and adjust the gas pilot assembly and main burner; check for gas leaks and exhaust fuel spillage; and make sure carbon monoxide detectors are in place and functioning. They will also clean the pilot and burners, fan and air passages, and the fireplace cabinet.
"A fall tune-up allows us to prevent and correct any problems with your gas hearth, to keep it running safely and efficiently, so you can have peace of mind knowing it's ready for that next chilly evening," Clawson says.
To schedule a gas fireplace tune-up and take advantage of this special rate, or to learn more about Bardi Heating, Cooling and Plumbing, call 770-263-5355 or visit the company's website at http://bardi.com.
About Bardi Heating, Cooling and Plumbing:
Bardi Heating, Cooling and Plumbing is a family-owned HVAC and plumbing company in Atlanta. Founded in 1989 by Alex and Susan Bardi, the company has been providing the Atlanta area with quality HVAC services for over 25 years. Bardi also offers plumbing repairs and services, and is home to an experienced management team as well as an outstanding team of NATE certified technicians, whose number one priority is to keep their customers satisfied by "always, always, always doing the right thing." Bardi provides free electronics pick-up and recycling on all service calls benefiting Nobis Works. For more information about energy efficient HVAC products, visit http://bardi.com or call 770-263-5355.