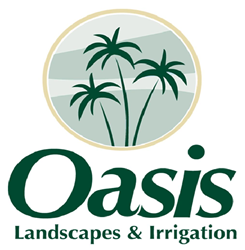 Adding to our staff allow us to assist more customers and provide quicker, more efficient and personalized service.
Atlanta, GA (PRWEB) July 09, 2014
Atlanta landscape design company Oasis Landscapes and Irrigation announces today the acquisition of Lawn Ranger, a local landscaping competitor originally based in Roswell, GA. Lawn Ranger owner Ross Day has been hired by Oasis as a full-time sales person to execute maintenance sales for new and existing customers.
This acquisition comes at a time of great growth for Oasis Landscapes. The company has expanded over the last 18 months, growing from three maintenance crews to over six crews in that time period. As part of the acquisition, Oasis will absorb and provide services to all of Lawn Ranger's existing clients. Ross Day, owner of Lawn Ranger, has been hired to sell enhancements to existing customers and maintenance services to new clients.
"I am thrilled to bring Ross Day on board as a member of the Oasis team," said Kevin Paulen, owner of Oasis Landscapes and Irrigation. "He has years of experience and is an incredible sales person. Our growth is careful and deliberate. Adding to our staff allows us to assist more customers and provide quicker, more efficient and personalized service. I am very excited to have Ross join us in that regard."
About Oasis Landscapes and Irrigation:
Oasis Landscapes and Irrigation is a family-owned and operated residential and commercial landscaping company in Atlanta. Founded in 1989, Oasis has grown into a leading landscape design and maintenance company serving the Atlanta metro area. Known for fine workmanship and professional service, Oasis has been a Consumers' Choice Award winner annually since 2001. Offering free detailed designs and estimates, Oasis provides custom landscapes and planting, irrigation system installation and maintenance, outdoor kitchens, ponds and water features, retaining walls, hardscapes, outdoor lighting and regular lawn maintenance services. For more information, please visit http://www.oasislandscape.com/ or call 770-913-9033.