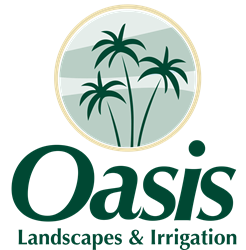 We're very pleased with our new website design...This design is crisp, clean, and both user- and mobile friendly. We're sure our customers are going to like our new website as much as we do.
Atlanta, Georgia (PRWEB) September 03, 2015
Oasis Landscapes and Irrigation, a family-owned and operated landscape company serving the Atlanta area, has launched a freshly designed website at https://www.oasislandscape.com. The redesign incorporates aesthetic and technological enhancements which provide improved navigation and better organization of content, and a "responsive" format that makes the website easily accessible from any device.
"Our goal was to have a website that would better serve our customers in finding the landscaping and irrigation services they need," says Kevin Paulen, owner of Oasis Landscapes and Irrigation. "In particular, we wanted to make our company more accessible to people on the go. More and more people are using their mobile devices to go online. We want them to be able to view and navigate our website."
The website's new "mobile-friendly" (or "responsive" format) automatically resizes the text and graphic images to best fit the screen size of the device on which it is displayed. This ensures all visitors to the website, whether they're using a mobile device like a smartphone or tablet, or a desktop or laptop computer, will have a similar experience when viewing the website—and won't have to resize or zoom in or out to read the content.
In addition, Oasis Landscapes and Irrigation's new website has adopted HTTPS (Hypertext Transfer Protocol Secure), an Internet communication protocol to protect the confidentiality of website visitors. This will add another level of security to people concerned about sharing personal information online.
"We're very pleased with our new website design," Paulen concludes. "It's now much easier to use the site and all its search and navigation tools. This design is crisp, clean, and both user- and mobile friendly. We're sure our customers are going to like our new website as much as we do."
About Oasis Landscapes and Irrigation:
Oasis Landscapes and Irrigation is a family-owned business that has been providing customers throughout Atlanta and surrounding cities with residential and commercial landscaping services for over 25 years. Oasis takes pride in completing their projects on time and on budget, which include landscape design and installation, irrigation systems installation, outdoor lighting, outdoor kitchen design, water features, hardscapes and retaining walls, maintenance and more. Their team of experienced professionals work closely with customers from project conception to completion, ensuring high-quality results. To learn more, please visit https://www.oasislandscape.com/