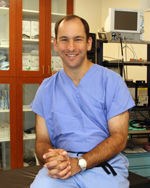 We are excited about the new design and its mobile functionality, which allows us to reach a broader customer base.
Atlanta, GA (PRWEB) February 20, 2014
Perimeter Plastic Surgery, an Atlanta cosmetic surgery center, announced today the launch of its newly redesigned website. The website features a clean, modern aesthetic and a responsive design, allowing visitors to easily access and navigate — including contacting the office and the doctor — from mobile devices. The site was officially launched on February 15, 2014.
The new website provides upgraded organization and navigation for clarity and improved usability. The site features a clean blue and white color scheme, before and after photographs of actual patients, and detailed explanations of the services and procedures that Perimeter Plastic Surgery offers.
In addition, the site is designed to be responsive, meaning the size and layout adapts to different sized browsers, monitors and screens. The responsive design allows the site to display properly on all mobile devices, making it easier for mobile users to visit and interact with the site. The previous website design was not adapted for mobile devices.
"We are excited about the new design and its mobile functionality. This allows us to reach a broader customer base since more people use their mobile devices to search and surf the web," said Dr. Deutsch. "The new design will allow patients to better communicate with me through our site because our new contact form is easier to access and use."
The website was designed and implemented by Atlanta web design company Hughes Media. The digital agency specializes in web design, SEO and SEM, and social media servicing clients nationwide.
Dr. Mark Deutsch is the founder of Perimeter Plastic Surgery and a top plastic surgeon in Atlanta. He is board certified by the American Board of Plastic Surgery, and performs a variety of cosmetic and reconstructive surgeries. In addition to his work in the United States, he travels annually to South America to perform volunteer procedures. For more information about Dr. Deutsch and Perimeter Plastic Surgery, please visit http://www.perimeterplasticsurgery.com.