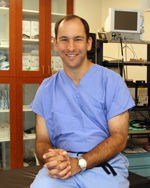 'With this promotion, we are trying to give a little something to everyone.'
Atlanta, Ga (PRWEB) August 02, 2013
Dr. Mark Deutsch, founder of Perimeter Plastic Surgery, a top Atlanta plastic surgery practice, has announced that his practice will offer a variety of specials and promotions in celebration of the beginning of the new school year. The specials will be open to everyone, but are specially targeted towards parents and school employees. The specials include a 10 percent-off injectables deal and special pricing on skincare products, including 20 percent off Obagi skincare products and Clarisonic skin cleansing systems.
Deutsch is offering theses specials as a way to encourage busy parents, college students and educational professionals to make sure that they take time to care for themselves while they are gearing up for a busy school year. However, he stresses that the promotions are open to everyone interested. "With this promotion, we are trying to give a little something to everyone," he said in an interview Tuesday, which can be found on Perimeter Plastic Surgery's blog. "The skincare products from Obagi and Clarisonic are popular with people of all ages, but the Clarisonic brush systems are especially popular with young women."
The special pricing for injectable procedures, which include those using Botox, Juvederm and Restylane, are being offered as an appreciation for teachers and parents. "We all know that getting ready for school can cause a few wrinkles; we are just trying to encourage parents and education professionals to take a few minutes for themselves in the midst of the chaos of the school year." Injectable procedures, he says, are relatively quick procedures performed in office that can make a big impact.
Dr. Mark Deutsch is the founder of Perimeter Plastic Surgery and a top plastic surgeon in Atlanta. He is board certified by the American Board of Plastic Surgery, and performs a variety of cosmetic and reconstructive surgeries. In addition to his work in the states, he travels annually to South America to perform volunteer procedures. For more information about available procedures, special pricing and patient testimonials, please visit http://www.perimeterplasticsurgery.com.