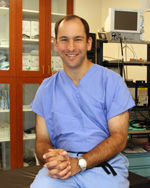 Obagi products can actually transform skin on a cellular level so it looks, feels and even acts younger.
Atlanta, GA (PRWEB) April 08, 2014
Perimeter Plastic Surgery, an Atlanta plastic surgery center, is currently offering a 20% discount on all Obagi Medical skincare products including sunscreen. The promotion is intended to introduce patients to the product line while helping them to prepare, protect and treat skin for the summer weather.
Obagi Medical products are only available from medical professionals. Developed by leading medical experts more than 25 years ago, these skincare products are suitable for all skin types. Designed to minimize the appearance of premature aging and skin damage, Obagi Medical products also treat hyperpigmentation, acne and other types of skin damage caused by prolonged sun exposure.
"Obagi products can actually transform skin on a cellular level so it looks, feels and even acts younger," said Dr. Mark Deutsch, medical director of Perimeter Plastic Surgery. "We want our patients to be beach-ready and have gorgeous, glowing skin. Obagi products can reverse the effects of damage already done to the skin while also protecting and preventing further damage."
Obagi offers a range of product lines and systems developed for different skin types. These products are suitable for all ages and are available at both of Perimeter Plastic Surgery's office locations. The 20% discount will automatically be applied to the purchase amount.
In addition, Perimeter Plastic Surgery is offering complimentary consultations and specials on specific procedures including the mommy makeover combination to help patients get beach and bikini ready.
Dr. Mark Deutsch is the founder of Perimeter Plastic Surgery and a top plastic surgeon in Atlanta. He is board certified by the American Board of Plastic Surgery, and performs a variety of cosmetic and reconstructive surgeries. In addition to his work in the United States, he travels annually to South America to perform volunteer procedures. For more information about Dr. Deutsch and Perimeter Plastic Surgery, please visit http://www.perimeterplasticsurgery.com.