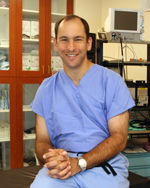 Deutsch says that 'Patients who undergo a tummy tuck will often have twinges of pain that are related to the nerves under the skin for up to one year after the surgery.'
Atlanta, GA (PRWEB) July 03, 2013
Dr. Mark Deutsch, an Atlanta tummy tuck surgeon and founder of Perimeter Plastic Surgery, was recently interviewed about tummy tuck procedures and recovery time. Deutsch gave this interview in response to questions he received on the community review site Real Self and in response to an increase in tummy tuck procedure requests that he received at the beginning of summer.
A tummy tuck is a cosmetic surgery procedure that removes excess skin and fat from the abdomen and tightens the abdominal muscles. This is a popular procedure for those that have recently lost a significant amount of weight, and who need the excess skin from that weight loss removed. The procedure is a significant proportion of a "mommy makeover' for this reason.
About the recovery process, Deutsch says that "Patients who undergo a tummy tuck will often have twinges of pain that are related to the nerves under the skin for up to one year after the surgery." He also mentioned in his interview that "patients who have the underlying muscle tightened could develop muscle spasms or even a tear of the tissue with exertion, but this is usually within the first several months after surgery." Deutsch says that patients are prescribed muscle relaxants and pain killers to help with the recovery process.
Deutsch says that tummy tucks are an excellent way to restore the waistline in those that have recently lost weight, and says that those interested should discuss their options with their doctors.
Dr. Mark Deutsch is the founder of Perimeter Plastic Surgery and a top plastic surgeon in Atlanta. He is board certified by the American Board of Plastic Surgery, and performs a variety of cosmetic and reconstructive surgeries. In addition to his work in the states, he travels annually to South America to perform volunteer procedures. For more information about available procedures, special pricing and patient testimonials, please visit http://www.perimeterplasticsurgery.com.