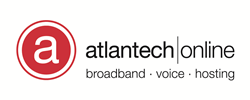 "Atlantech Online will continue to contribute so organizations can see greater scale through network development and growth, and Ari will help lead the way." - Ed Fineran, Atlantech Online CEO
SILVER SPRING, Md. (PRWEB) August 17, 2021
Atlantech Online, Inc., a leading fiber and cloud calling company, today announced the appointment of Ari Rebach as Director of Network Engineering (DNE). Rebach brings 23 years of experience in the critical telecommunications infrastructure industry and will support the company's strategy to accelerate network expansion to serve customers and partners. Focused on network architecture and reliability, this role leads the company's data and voice engineering divisions and brings them into one fully integrated team.
"Daily we read about disruptions with networking resources in the workplace which impacts lives and livelihoods. The need for more reliable and secure broadband connectivity and enterprise-class telephone and collaboration service is critical," said Ed Fineran, Atlantech's chief executive officer. "Atlantech Online will continue to contribute so organizations can see greater scale through network development and growth, and Ari will help lead the way. He joins Atlantech at an opportune time in our 26-year history as a telecommunications company and his leadership and operational expertise will guide the development of our next generation of services and technologies."
Most recently, Rebach served as the senior manager and engineering leader for the Webex Platform and Infrastructure Engineering team at Cisco Systems. He has tremendous experience integrating a diverse set of cloud calling and global network infrastructure while maintaining a high level of service availability. Prior to Cisco, he held the position of Director of Infrastructure and Architecture at Broadsoft, Inc. for eight years until Broadsoft was sold to Cisco.
"This is a tremendous opportunity for me to join the Atlantech executive team and help take the company to the next level," said Rebach. "Recent shifts in how organizations communicate and collaborate have intensified the need for reliable fiber and cloud collaboration tools. As these organizations embrace or expand these tools, we want them to know that Atlantech's experienced team of technologists are ready to help them meet their needs. Atlantech's staff, backed by an accomplished executive team, are customer-service oriented and can think locally while delivering globally. I'm excited to be a part of Atlantech as a technology innovator. I look forward to accelerating network innovation and expanding our enterprise business."
About Atlantech Online: Atlantech Online provides telephone, Internet and data center services to business and government. Headquartered in Silver Spring, MD, Atlantech has a fiber network that connects its data centers and over 230 major office buildings throughout the region. Services include Internet connectivity and other data networking solutions, telephone service (SIP Trunking, Hosted PBX, UCaaS, Direct Routing for Microsoft Teams, PRI, Analog, call center and mobile), and colocation in our wholly owned and operated data centers. Atlantech's multi-Tbps fiber backbone has the scale to support a variety of telecommunications solutions. https://www.atlantech.net, (800) 256-1612 or book a meeting at https://www.atlantech.net/meeting.