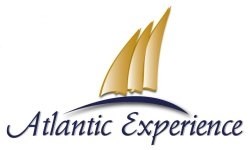 Las Vegas, Nevada (PRWEB) August 27, 2013
Atlantic Experience is an industry leading vacation destination provider and are currently informing travelers of ways that criminals are attempting to scam people while on vacation. One of the most frequently scammed groups of people is travelers who are on vacation. These vacationers are simply not in the state of mind to think clearly, as they are more focused on relaxing to pay complete attention to those around them. One of the best ways to avoid being scammed is to simply be more aware. However, there are some specific tactics travelers can follow, to aid them in keeping their financial accounts secured, when on vacation.
Atlantic Experience wants travelers to know that most reputable resorts will never ask for personal financial information over the phone. This is a common scam tactic in play: the scammer will pose as a resort employee, calling the resort room from a local pay-phone so the number appears as local. From there, the scammer will attempt to quickly pressure the traveler into handing over their credit card information. They will emphasize that the process will be easier if the traveler just does this over the phone, rather than go to the front desk, in an attempt to trick the victim into outright providing the information. Always be wary of these types of phone calls, and handle all financial information exclusively at the resort's front desk.
Atlantic Experience is also warning travelers to be wary when using public charging stations. Criminals know that people often store financial information on their tablets and smartphones, and have devised new ways to take advantage of the new technology. These criminal hackers have made devices that pose as charging stations, and when plugged into, can sap into smartphones and clone all of the information from it, sending it to a separate server for storage. Sometimes, the hacker does not even touch the cloned information, but will instead sell it overseas to malicious hacker communities. When traveling, Atlantic Experience recommends only plugging devices into direct wall outlets or traveler's own personal chargers.
When planning a late 2013 summer vacation, travelers should look to Atlantic Experience for a fulfilling dream vacation experience. With three resorts to choose from, travelers have plenty to select from, with luxurious choices all around them.
******
Atlantic Experience Contact Information:
C.C. Atlantic Beach Club
Paseo Costa Canaria s/n
35100
Playa del Inglés
Gran Canaria
Telephones: +34 928561332 | +34 928561188
Email: office(at)atlanticexperience(dot)com
Website: http://www.atlanticexperience.com