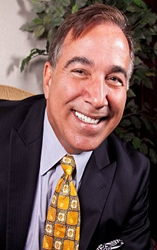 We are honored to have served the residential and commercial real estate needs of South Florida as well as our global clients for the past thirty-three years.
Fort Lauderdale, FL (PRWEB) August 23, 2016
Carl Marzola, owner and CEO of Atlantic Properties International, recently announced the globally connected, locally respected real estate company is celebrating its 33rd anniversary. "We are honored to have served the residential and commercial real estate needs of South Florida as well as our global clients for the past thirty-three years," said Master Broker Marzola. "When you've lived in a place for more than 30 years, as I have, you develop a unique perspective about both the market and the things that make it desirable, and about finding the right fit for the right investor."
When Marzola founded Atlantic Properties International in 1983, it had a strong base of clients from Sweden, Germany and other northern European countries. Today, its stellar reputation has brought lasting relationships with clients across Europe, Asia, and South America, as well as a request from a current U.S. presidential candidate to promote tourism in Broward County with Marzola's extensive banking and real estate affiliations in Rome, Italy, Geneva, Switzerland, and Frankfurt, Germany.
"We speak the language of international clients, literally, as well as understand the unique requirements to service relationships across multiple time zones," said Marzola, a Certified International Property Specialist (CIPS). "My international clients enjoy a high trust level due to my meticulous research and providing exceptional concierge style of handling not only their real estate investments but also coordinating professionals to handle their matters relating to finance, school admissions, legal representation, and tax matters, thus exceeding the client's expectations."
Because of this, Marzola's international clients have become repeat clientele every time they want to invest in the U.S. Today, Atlantic Properties International is the fastest growing real estate agency in Broward County. Its mission is to attract knowledgeable, savvy real estate professionals who are up to speed on the latest listing and technological tools, ensuring the most meticulous and thorough research for its clients and investors. Atlantic Properties International agents are located in Miami, Fort Lauderdale, Wilton Manors, and the Palm Beaches.
In addition to real estate, Marzola recently helped sponsor a children's book entitled "Poodleville," which helps children comprehend diversity and tolerance in understanding others' unique individuality. A portion of the sale proceeds went to local pet rescue agencies in Fort Lauderdale and the Palm Beaches.
About Carl Marzola, Atlantic Properties International, Inc.
Carl Marzola has earned the prestigious designation of Master Broker, of which membership is by invitation only, and is a Certified Residential Specialist (CRS). Atlantic Properties International works with both buyers and sellers. Its exclusive listings are globally marketed to over 7,000 international real estate specialists in 52 countries. For more information, please call (954) 564-8182, or visit http://www.atlantic-props.com. The office is located at 3432 N. Ocean Blvd., Fort Lauderdale, FL 33308.
About the NALA™
The NALA offers businesses effective ways to reach customers through new media. As a single-agency source, the NALA helps businesses flourish in their local community. The NALA's mission is to promote a business' relevant and newsworthy events and achievements, both online and through traditional media. For media inquiries, please call 805.650.6121, ext. 361.