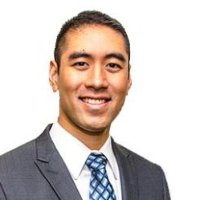 Epidural steroid injections deliver medication to the epidural space in the spine, providing long-lasting relief for those with chronic back or neck pain.
West Orange, NJ (PRWEB) July 13, 2017
You've tried just about every non-surgical treatment for your chronic back pain – exercise, physical therapy, medications, and so on – but may have missed an important option: epidural steroid injections. But this time-honored treatment may be just the right medicine when your back pain won't go away, says Kaliq Chang, MD, interventional pain management specialist with Atlantic Spine Center.
Many people hear the word "epidural" and think it only applies to pain relief for women in childbirth. But epidural steroid injections deliver medication to the epidural space in the spine, providing long-lasting relief for those with chronic back or neck pain, explains Dr. Chang.
"Epidural steroid injections have been used for low back problems since the early 1950s, with a long track record of success," Dr. Chang says. "Incorporating a long-lasting steroid and a local anesthetic, the steroid reduces inflammation and irritation, while the anesthetic interrupts pain signals from the spinal area. It's a quick procedure that can pay off for a long time afterward."
Which back conditions can be treated with epidural injections?
Not sure if your specific cause of back pain can be treated with epidural steroid injections? In general, the injections are able to relieve nerve pain caused by conditions that squeeze or irritate nerves radiating from the spine. Dr. Chang offers this list of spine conditions that are candidates for this treatment:

Degenerative disc disease, in which the collapse of a vertebral disc space pushes on nerves in the lower back
Spinal stenosis, a narrowing of the spinal canal that squeezes nerves in the spinal cord
Herniated discs in the lumbar region, in which the soft interior of a vertebral disc pushes through the outer ring and into the spinal canal, pushing on nerves
Sciatica
Compression fractures
Cysts in the facet joint or nerve root
Annular tears, where a tear forms in the outer layer of a vertebral disc
Some patients should avoid epidural steroid injections, including those with infections; pregnant women; and those with bleeding problems, such as patients taking blood thinners.
"Epidural steroid injections have become one of the most common procedures physicians perform for low back pain, with national statistics saying they're done about 9 million times each year," Dr. Chang says. "Not only can these injections relieve back pain during an acute flare-up, but easing the pain this way can enable patients to progress with exercises and stretches that promote ongoing effects."
Tips about receiving epidural injections
Curious how epidural steroid injections are given? It's a simple and straightforward process, Dr. Chang explains.
First, the patient lies flat on their abdomen on an x-ray table, and the skin closest to the injection site is numbed with a local anesthetic. Using a "live x-ray" technique called fluoroscopy, the doctor injects a steroid mixture into the epidural space near where the patient's pain originates. "The procedure takes less than 5 minutes, with a short period of monitoring afterward during recovery time," he says.
Patients are then allowed to go home and typically advised to rest for the remainder of the day. Normal activities can be resumed the following day. Depending on the need, the injections can be repeated after several weeks, with three injections within a six-month period considered reasonable, Dr. Chang explains.
"Before we would consider surgery to treat any chronic back problem, conservative, non-surgical treatments would first have to be exhausted. This includes using epidural steroid injections," he adds. "They're minimally invasive and boast a high success rate, with a same-day procedure that makes a real difference in patients' lives."
Atlantic Spine Center is a nationally recognized leader for endoscopic spine surgery with several locations in NJ and NYC. http://www.atlanticspinecenter.com, http://www.atlanticspinecenter.nyc
Kaliq Chang, MD, is an interventional pain management specialist board-certified in anesthesiology at Atlantic Spine Center.