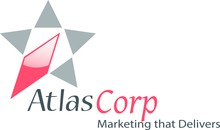 As a company, we are growing more and more every day, something which we invite and encourage through our business development opportunities
Sheffield, South Yorkshire (PRWEB) April 03, 2017
Revealing their exciting plans to expand to South Yorkshire, AtlasCorp has confirmed the opening of their third office space, in Sheffield. The firm is confident this additional office location is a positive move, considering it a requirement in light of their rapid growth. The increase of interest AtlasCorp has received in their services has allowed the company to produce top leaders, capable of managing their own campaigns and offices – providing the company with the perfect opportunity to bring their business practice to other cities.
About AtlasCorp: http://www.atlascorp.co.uk/
The sales and marketing specialists have seen a vast improvement in the results they are delivering as of late, receiving a wave of positive feedback from across their diverse client base, which has enabled them to grow their current clients' brands as well as generate a great deal of interest from new business.
With no sign of business slowing, AtlasCorp has a positive outlook for the future and expects this growth to continue. CEO Matt Stewart has revealed the company are aiming to open their new Sheffield office by the end of April.
"As a company, we are growing more and more every day, something which we invite and encourage through our business development opportunities," Matt said. "We hope to produce the new wave of industry innovators, helping the industry thrive as a whole."
AtlasCorp is an outsourced sales and marketing firm based in Nottingham. The company guarantees an increase in market reach, customer acquisition, brand loyalty and brand awareness for their clients. To do this, the firm conduct extensive market research and develop highly personalised marketing campaigns which are rolled out to consumers via face-to-face marketing methods. This helps AtlasCorp to encourage long-lasting and personal business relationships between brand and consumer, guaranteeing a high ROI for their clients.