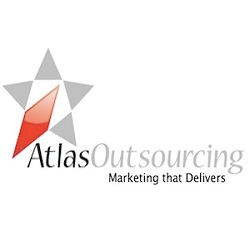 I am very pleased that my leadership has been recognised.
London, UK (PRWEB) June 06, 2014
Atlas Outsourcing is a Reading-based sales and marketing firm that create event marketing campaigns for their clients. They focus on delivering face-to-face sales techniques via promotional event marketing campaigns. They use a direct and personal approach that allows them to meet with potential new customers directly. This creates a relationship that aids in the retention of potential customers.
Matthew Stewart, Managing Director of Atlas Outsourcing, has spoken at a number of seminars within the direct marketing field previously but this will be his first time speaking on such a large scale as well as it being his first time as a key note speaker.
The conference will take place on 8th June, 2014 and will be a full day conference. There will be a total of 6 speakers, including Matthew Stewart, and there are already 300 confirmed attendees. "I am very flattered to be given this opportunity. The past year I have been very focused on Atlas Outsourcing Ltd's objectives and we have achieved some fantastic results; I am very pleased that my leadership has been recognised and I am now able to share some of our strategies with the attendees at this conference," says Matthew Stewart.
About Atlas Outsourcing Ltd: http://www.atlasoutsourcingltd.com/about-us/
The conference is being held at the Grand Connaught Rooms in Central London. The venue is in an unrivalled location in Covent Gardens and is one of London's most impressive venues. They offer 37 different conference, meeting and corporate training rooms that offer a range of holding capacities from 200 to 1000 people. Grand Connaught Rooms is one of London's most stylish and sought after venues and is used for a variety of different events.
Last week, Matthew Stewart attended Wolf of Wall Street's Jordan Belfort's one-off live speaking event at the London ExCel Centre last week. Jordan Belfort taught attendees about his 'Straight Line System' and gave guidelines on how to improve sales skills and how to keep hold of clients. It is likely that Matthew Stewart will use some anecdotes and share what he learnt from that important event at the Outsourced Sales Conference this Sunday. As well as using what he learnt from Jordan Belfort, Matthew Stewart will use and share his own experiences within direct marketing from Atlas Outsourcing to headline this conference.