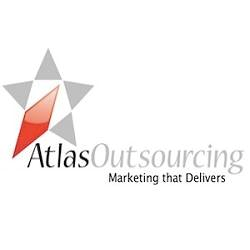 The firm offer every one of their contractors the opportunity to start at entry level and progress throughout the industry.
(PRWEB) September 05, 2016
Atlas Outsourcing has recently revealed their plans to open up a new office space in Sheffield on September 5th. The firm is delighted to have been given the opportunity to expand and have revealed how they chose Sheffield due to its large population and two universities which will give them access to top talent as well as access to high-quality consumers.
About Atlas Outsourcing: http://www.atlasoutsourcingltd.com/about-us/
The successful sales and marketing firm won't stop there, Atlas Outsourcing has further growth plans and the Sheffield expansion will be followed by the opening of a further 3 offices in the Nottingham area. This is a very exciting time for the firm as this growth will allow them to extend their market reach for their clients and connect with an even larger amount of consumers, leading to top results and potentially further expansions.
Atlas Outsourcing offers a unique business development opportunity which they believe is responsible for their outstanding growth. The firm offer every one of their contractors the opportunity to start at entry level and progress throughout the industry, this means that their achievements are based on their own work and motivation, therefore everybody has a fair opportunity to succeed. The firm offers a helping hand by offering hands-on workshops which aim to develop each individual's skills in sales, marketing, leadership, public speaking, finance, management, choosing a team, motivating a team and much more. This allows ambitious individuals to start at an entry level sales role and continuously develop their skills in order to go on and run their own extension of the brand.
The firm state that it is this unique opportunity and their ability to attract extremely ambitious and well-motivated individuals which have allowed them to grow at such an incredibly fast rate. Atlas Outsourcing believes that their clients have been hugely impressed with this growth rate and this, therefore, inspires the firm to continue.
These new office spaces are an ideal opportunity for Atlas Outsourcing to continue their growth as they believe that they will have an increased chance of attracting top talented individuals with entrepreneurial ambitions.
Atlas Outsourcing is an outsourced sales and marketing firm with market reach spread across the UK. The firm specialises in a personalised form of direct marketing which means they are able to connect with consumers on a face-to-face basis. This one-to-one connection with consumers helps the firm to encourage long-lasting and personal business relationships between brand and consumer. In turn, Atlas Outsourcing believes that this leads to increased customer acquisition, brand awareness and brand loyalty for their clients.