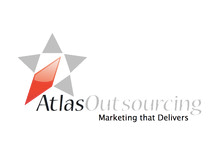 the event is truly inspiring and motivating to everyone within the industry, not just the award winners.
(PRWEB) May 24, 2016
On Saturday 21st May, Matt Stewart of Atlas Outsourcing attended a major industry awards ceremony at the Grosvenor House Hotel on Park Lane, in London. The hotel boasts 420 rooms and 76 suites spread across 8 floors as well as a total of 3,985 square metres of meeting space across 31 meeting rooms. The hotel is also home to some exquisite fine-dining restaurants and an impressive Ballroom.
About Atlas Outsourcing: http://www.atlasoutsourcingltd.com/
The event kicked off with a champagne reception at 6pm in the Ballroom Foyer. This was followed by an exclusive dinner where awards were handed out, followed by speeches from high profile figures within the industry. The important awards ceremony concluded with entertainment in the Ballroom until midnight. The event's dress code was black tie and the event was an invite only dinner.
Matt Stewart is no stranger to these prestigious awards ceremonies and at last year's awards the business owner won the 'Rookie Owner of the Year' award. This year, Mr. Stewart was nominated for and won 'Business owner of the Year', one of the most important awards at the event.
This is a fantastic achievement for Matt Stewart and his firm, Atlas Outsourcing. The business owner highlighted, "without my amazing workforce none of this would be possible." As the business owner collected awards two years in a row this highlights just how well the firm and the business owner are doing and shows how the firm is constantly improving and making steps towards bigger successes.
The awards ceremony is one of the most important dates in the sales and marketing calendar as it is a brilliant opportunity to network with other business owners as well as to keep up to date with the top performers in the industry. Atlas Outsourcing highlight how the event is truly inspiring and motivating to everyone within the industry, not just the award winners.
Matt Stewart of Atlas Outsourcing was thrilled to be awarded with such a prestigious title as 'Business Owner of the Year' and says that this will inspire him and his firm to work towards even more successes starting with new expansion plans and growth within their workforce.
Atlas Outsourcing is a unique sales firm which specialises in a personalised form of direct marketing. The firm represents their clients by connecting with consumers via face-to-face marketing techniques. This allows the firm to establish long-lasting and personal business relationships between brand and consumer as well as increase customer acquisition, brand awareness and brand loyalty for their clients. Atlas Outsourcing is the leading sales and marketing firm in Nottingham and one of the top performers across the UK, as the award ceremony has proved.