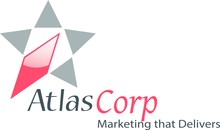 Matt Stewart, CEO of AtlasCorp, was congratulated on his speech and spent the rest of the event connecting with fellow business owners
(PRWEB) February 02, 2017
On Friday 27th January AtlasCorp's Matt Stewart embarked on a two-day industry seminar for business owners in the sales and marketing industry who have expanded throughout the UK. The event was designed to help the business owners develop new skills in the areas of branding and recruitment in order to enable them to attract and retain top talent.
About AtlasCorp: http://www.atlasoutsourcingltd.com/about-us/
The event was held at the prestigious Hilton London Bankside. The stunning venue was both practical and unique and perfectly located in the Capital making it easily accessible for travelling business owners including Matt Stewart of AtlasCorp who travelled from his Sheffield office to attend the event. With event space holding up to 700 people the venue was an exciting space for the guest speakers from locations such as the U.S, Australia and South Africa to offer their advice to the hundreds of attendees.
Matt Stewart, who was attending the event on behalf of AtlasCorp, was specifically invited to give a speech on Friday 27th to some well-known figures within the industry. Mr Stewart gave an insightful and impactful speech on the topic of 'identifying the next owner and how to develop them', and opened the room for a Q&A afterwards.
In a growing industry, it is vital to be able to spot top talent and develop them into the next big industry leader, reveals AtlasCorp. The firm believes that, in order to help the sales and marketing industry thrive, current business owners must be willing to offer their support, mentorship and advice to new leaders in order for them to go on to own their own business and produce their own talented leaders.
Matt Stewart, CEO of AtlasCorp, was congratulated on his speech and spent the rest of the event connecting with fellow business owners discussing his advice and learning from other guest speakers. The business owner felt that the whole event was a huge success and is confident that the sales and marketing industry will see a boost in results as a direct result of implementing the skills learnt at this event.
AtlasCorp shares how attending events such as the recent two-day seminar is vital for success as it allows for regular learning, development and networking with high-profile industry professionals. AtlasCorp are strong advocates of continuous learning and therefore feel passionate about attending these development experiences.
AtlasCorp is an outsourced sales and marketing firm based in Sheffield. The firm specialises in a personalised form of marketing which allows them to connect with their clients' ideal consumers via face-to-face contact. This one-to-one interaction with consumers is designed to help encourage long-lasting and personal business relationships between brand and consumer. In turn, this often leads to increased customer acquisition, brand awareness and brand loyalty for their clients.
For more information about Atlas Corp, Follow us on Twitter and Like us on Facebook