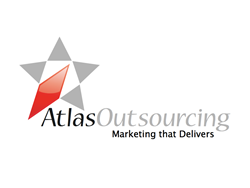 The programme can be completed quickly allowing individuals to progress quickly into important business roles
Liverpool (PRWEB) June 18, 2015
Matt Stewart shared his tips on how to get promoted within two weeks at the Manchester Leadership Event on Sunday 14th June. He addressed many young business people with the goal of coaching proven methods to ensure promotion to the leadership phase of a development programme. Matt Stewart shared tips on what mistakes to avoid and offered guidance on great habits and daily activities which will maximise their chances of success.
About Atlas Outsourcing: http://www.atlasoutsourcingltd.com
The Manchester-based Leadership Event took place on Sunday 14th June with a host of guest speakers including Matt Stewart, each taking on a topic to maximise a business's potential for success. The event offered delegates the opportunity to benefit from workshops aimed at the topics covered, allowing delegates to tailor their day to enhance knowledge and develop new skills in a particular area.
The Leadership Event was hosted at Manchester Central, an award-winning venue in the heart of one of Europe's most vibrant cities. Its vaulted arches and station clock have made Manchester Central an iconic city feature for over 130 years. With the capacity to handle intimate corporate functions and large-scale conferences or exhibitions, their historic architecture and state-of-the-art facilities provide the perfect venue for some of the world's leading events. Their facilities include a the purpose-built 804-seat Exchange Auditorium, the 1200-capacity dining space Exchange Hall, the 10,000m² column-free and divisible Central Hall and a range of smaller state-of-the-art conference and meeting rooms.
Atlas Outsourcing offer a business development programme offering participants the opportunity to develop their skills in running a business. All coaching and guidance is completed in a fun and supportive environment allowing each individual to advance at their own pace, generating lifelong business skills. The programme can be completed quickly allowing individuals to progress quickly into important business roles. Atlas Outsourcing have experienced great successes through their business development programme and are looking forward to experiencing further success.
Atlas Outsourcing is a Liverpool based sales and marketing firm that help clients to increase their market presence through face to face promotions and events. Taking the time to work with each client one on one, the firm develop and launch exciting and engaging campaigns that reflect the core values of the brand they are representing. The firm also meet with their clients' customers in person to ensure each campaign is executed effectively and that each customer receives a unique and personalised service. Atlas Outsourcing believe that creating a positive culture is the key to success within the workplace and promote a manager to oversee the peer recognition model throughout their business. This has led to the success of many outsourced campaigns in Liverpool and has allowed the company to create an outstanding reputation with clients and customers alike.