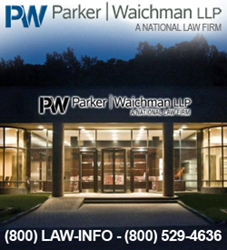 Bonita Springs, Florida (PRWEB) April 18, 2014
Parker Waichman LLP, a national law firm dedicated to protecting the rights of consumers, along with co-counsel have filed a class action lawsuit against Atlas Roofing Corporation d/b/a Meridian Roofing Company in the U.S. District Court for the Eastern District of Virginia, Alexandria Division (Case 1:14-cv312). The lawsuit, which was filed on March 25, 2014, was filed on behalf of Stratford Club Condominium Association who purchased the shingles and all others similarly situated. It is alleged that Atlas Chalet Shingles are defective and prone to early failure.
According to the complaint, Atlas Chalet Shingles do not perform as advertised. The lawsuit states that the Chalet Shingles are marketed as being durable, reliable and compliant with ASTM standards appropriate for use in homes and other structures. Furthermore, Atlas assured its customers that the products would be defect-free for at least 30 years and would take corrective action otherwise. However, the Plaintiffs allege that the shingles do not conform to Atlas' warranties and representations.
According to the complaint, the shingles allegedly contain a defect that causes the following problems:

Blistering
Cracking
Early Granule Loss
Increased Moisture Absorption
Excessive Water Penetration
Reduced Life Expectancy
The defects in the shingles allegedly result in damage to the building components of the structures on which they were installed and damage property within those structures. It is alleged that Atlas continued to market and sell the shingles and make false representations and warranties despite learning that the shingles are defective.
Parker Waichman LLP continues to offer free lawsuit consultations to consumers who have purchased Atlas Chalet Shingles as described in the lawsuit. For more information, please visit the firm's Atlas Chalet Shingles Class Action Lawsuit page at yourlawyer.com. Free case evaluations are also available by calling 1(800) LAW-INFO (1-800-529-4636).
Contact:
Parker Waichman LLP
Jordan Chaikin, Partner
(800) LAW-INFO
(800) 529-4636
http://www.yourlawyer.com