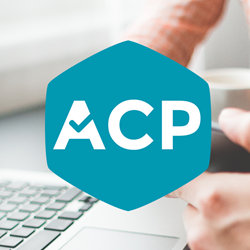 With our expertise and experience we can guarantee a quality of service that no recruitment agency can match. - ACP CEO, Gerry Tombs
(PRWEB) April 01, 2015
The Affiliate Contractors Programme (ACP) has two simple aims - to make it easier for clients to find an Atlassian contractor for mid to long term engagements, and to make it simpler for quality Atlassian specialists to find meaningful work that adheres to their skillset.
The majority of the Fortune 500 now use Atlassian tools such as JIRA and Confluence for a wide variety of purposes and contractors with the necessary skills are in short demand.
The ACP has a network of Atlassian-skilled, independent professionals who have been tested, graded and approved by Clearvision and are available for contracts of any length.
Some examples where an ACP contractor might be needed include:

Installation and roll out of Confluence
Configuration of JIRA (including workflows) in line with company working practices
Implementation of JIRA and Confluence to replace legacy tooling
Stash user-management, setting up permissions
All ACP members are supported throughout their contracts by the ACP's parent company
Clearvision, who is Atlassian's number one worldwide partner, which means clients can rest assured that they are in safe hands.
Clearvision, whose own Atlassian Consultants have many years of experience working with large organisations, has branched out to better meet the needs of its clients. The ACP offers a choice of contractors without the risk of the unknown.
The ACP and Clearvision's Managing Director, Gerald Tombs, said: "The ACP is a simple and affordable way to get what you want from your Atlassian tools. With our expertise and experience we can guarantee a quality of service that no recruitment agency can match."
He added: "We can mitigate the risk of hiring someone full time or on a contract basis because we do all the leg work. Using our tried and tested way of finding quality contractors, our clients can rest assured that our ACP contractors know their stuff."
With the programme rapidly expanding, the launch of the ACP is also excellent news for self-employed, independent professionals, who now have a centralised hub where they can meet like-minded Atlassian specialists; discuss their ideas; upskill in the toolset; and most importantly, find regular work.
The ACP is currently welcoming Atlassian contractors to become members.
The Affiliate Contractors Programme's expansion has already stirred up a large amount of interest within the software development industry, but the programme is always looking for more talent. In return for signing up via their website the ACP offers contractors:
Frequent work opportunities carefully selected to match their skill-sets
Engaging and varied contracts with industry-leading solutions
Flexible working hours
A non-exclusive arrangement; contractors are free to take other work outside of the ACP whenever they wish
Technical support from Clearvision, who is Atlassian's number 1 worldwide partner
Head of ACP, Suzy Lines, said: "The ACP gives these specialist contractors the opportunity to work with some of the largest companies in the world and grow their skills, without having to give up the flexibility that self-employment brings."
"With the ACP being such a new and unique initiative, now is the perfect time to join. Contractors that can establish a sound reputation now will reap the rewards in the future."
Candidates interested in applying for work through the ACP should visit http://clearvisionacp.com/become-an-atlassian-contractor/ for more information.
To learn more about the ACP visit: http://clearvisionacp.com/.