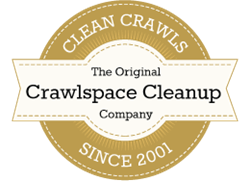 The team at Clean Crawls has [produced] an informative article on attic sealing and the value of effective insulation.
(PRWEB) August 06, 2013
The modern homeowner is an informed homeowner. From interior design to yard maintenance, consumers can absorb a constant stream of valuable information. The team at Clean Crawls has taken note of this, producing an informative article on attic sealing and the value of effective insulation.
The article begins with the importance of attic insulation, describing what can happen without necessary precautions and materials. It also warns against temperature fluctuation and lists several inconveniences caused by it: "Temperature fluctuation puts unnecessary wear and tear on the timbers and materials that support the roof. Additionally, it forces the air conditioning in the housing areas below to work harder than necessary and accomplish very little."
Clean Crawls continues, explaining three different types of insulation. The second listed is Cellulose, which consists of chemically treated newsprint. It is designed to stand up against corrosion, fungal growth, and rodents, with a focus on loose-fill design for smaller spaces. Through these explanations and more, Clean Crawls has given consumers a quality resource for valuable home information.
About Clean Crawls:
Clean Crawls provides attic and crawl space cleaning, weatherization, and insulation services. Homes and businesses alike have the opportunity to be clean and healthy at affordable rates, as well as save energy throughout the year. Visit http://www.cleancrawl.com today for more information and a free quote!