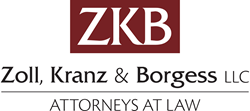 Toledo, Ohio (PRWEB) August 01, 2014
The Judicial Panel on Multidistrict Litigation (JPML) issued an order consolidating claims that testosterone replacement therapy caused strokes, heart attacks, and other injuries in men who used it. The JPML designated Judge Matthew F. Kennelly as the transferee judge and ordered what could be thousands of cases transferred to the Chicago-based federal court.
As one of his first organizing acts, Judge Kennelly undertook the task of appointing committees of attorneys who will move the litigation forward on behalf of all claimants and attorneys nationwide. But, before designating the 34 attorneys who will lead the consolidated litigation, the Court interviewed each applicant in open court and each submitted detailed information about his or her level of experience, ability to commit the time and resources to this litigation, and ability to work with others in the group. Ms. Kranz listed a number of high-profile appointments to committees in similar litigations.
In choosing the 34 attorneys, Judge Kennelly noted that the group is larger than past multi-district litigation groups. But, he also observed this is not the typical MDL proceeding; there are six different defendants and multiple forms of the testosterone replacement therapy products.

Co-lead counsel: Ronald R. Johnson, Jr., Trent B. Miracle, and Christopher A. Seeger;
Executive Committee: Timothy Becker, Michael Papantonio, Seth Katz, Michael London, Maury A. Herman, Michelle Kranz, and Bill Robins;
Steering Committee: Martin Crump, T. Matthew Leckman, Lawrence J. Gornick, Matthew Teague, Gregory Spizer, Frank Petosa, Kristine Kraft, Elwood C. Stevens, Jr., Christopher Tisi, Arnold Levin, Alex H. MacDonald, Mark A. Hoffman, Dawn M. Barrios, Derriel C. McCorvey, Roger W. Orlando, Rachel Abrams, W. Mark Lanier, David S. Ratner, Will Moody, Jr., Yvonne Flaherty, Dianne Nast, and Kathleen Chavez;
Co-Liaison Counsel: Brian J. Perkins and Myron Cherry
Zoll, Kranz & Borgess, LLC, an experienced pharmaceutical and medical device litigation firm, is currently investigating claims of individuals who were injured in result to the use of testosterone therapies, including AndroGel, Testim, Depo-Testosterone, AndroDerm, and Axiron.
Contact ZKB toll-free to find out more information on this litigation or ZKB at 888-841-9623 or http://www.zkblaw.com.
Source: MDL Case Management Order No. 4, Case No. 14 C 1748 of the United States District Court for the Northern District of Illinois.