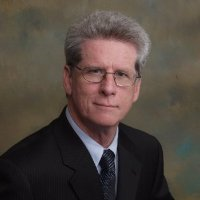 However, throughout my career it has been a privilege to be able to help clients deal with complex legal problems.
Los Altos, CA (PRWEB) February 17, 2017
Attorney John P. McDonnell, founder of The Law Offices of John P. McDonnell, is celebrating his fortieth anniversary practicing law. "When I started forty years ago, it was a different world, and the law has progressed and become more of a challenge since then," said McDonnell, who has been providing high-level tax and business representation for clients in Silicon Valley since 1984. "However, throughout my career it has been a privilege to be able to help clients deal with complex legal problems."
McDonnell, a San Francisco native, attended law school at Boalt Hall at the University of California, the premier public university law school in the country. After graduation, he studied tax law and obtained an advanced tax law degree at the prestigious New York University Tax program, where he studied under such legendary professors as Gerald Wallace and James Eustace.
McDonnell worked for several years with large, international law firms in San Francisco and Silicon Valley, and has represented numerous Fortune 200 companies in both tax planning and tax litigation. His clients throughout the years have also sought his advice and assistance on non-tax matters, and McDonnell has assisted many start-up companies with guidance in both business law and tax advice. McDonnell has also assisted a plethora of small and medium-size companies in a wide variety of business disputes and litigation, such as real estate or partnership disputes and theft of computer software.
"John has represented both me and my companies for over 25 years. We have dealt with tough litigation issues and tough competitive issues," said Peter Redford, President of TV Interactive Data Corporation. "John has always guided us through these problems with excellent results."
About John P. McDonnell, The Law Offices of John P. McDonnell
Attorney John P. McDonnell is admitted to practice in the State and Federal Courts of California, as well as in the Tax Court and Supreme Court of the United States. He has been a contributing member of the Tax Section of the American Bar Association since 1979. The Law Offices of John P. McDonnell is dedicated to offering skilled representation to individuals and businesses, with a focus on tax advice and tax litigation. For more information, call (650) 991-9909, or visit http://www.losaltostaxlawyer.com. The law office is located at 40 Main Street, Los Altos, CA 94022.
About the NALA™
The NALA offers small and medium-sized businesses effective ways to reach customers through new media. As a single-agency source, the NALA helps businesses flourish in their local community. The NALA's mission is to promote a business' relevant and newsworthy events and achievements, both online and through traditional media. For media inquiries, please call 805.650.6121, ext. 361.