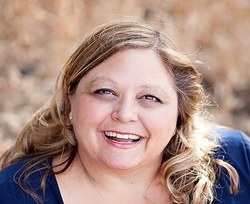 Now more than ever there are some questions that are far too critical to be left unresolved if you are to properly protect yourself and your family.
San Ramon, CA (PRWEB) April 21, 2017
Providing for loved ones before one's passing is of paramount importance. However, many people might not understand the estate planning process, or where to even begin. "Now more than ever there are some questions that are far too critical to be left unresolved if you are to properly protect yourself and your family," said attorney Lisa Edgar Dickman, founder of the Law Offices of Lisa Edgar Dickman.
To help people better understand estate planning, Dickman lists the following five tips:
No. 1: Ensure the trust is properly executed. "When you die without a properly executed trust, the costs of transferring everything you have worked for to your heirs can cost thousands of dollars and take years, as it goes through probate," said Dickman. "This requires that a petition be filed with the court, listing all of your assets, asking that the court authorize someone to act as your executor and obtaining court orders allowing your executor to handle your estate."
No. 2: Designate specific heirs. If a person does not properly designate who will inherit everything after their death, the State of California will make that decision for them. "This can result in persons whom you wanted to receive a portion of your estate to be left without and ones you did not want to receive anything to inherit from you," added Dickman. "It takes away the ability for your wishes and desires to be followed."
No. 3: Plan for guardianship. If one has children that are minors, and one has not made plans for guardianship, a judge of the Superior Court will decide who will raise them. "The person chosen by the court may not be the person you in fact think would be the best provider for your children, one who would take their needs and put their interests first," stressed Dickman.
No. 4: Understand joint tenancy. This is the way in which many married couples hold property, but does not avoid probate. "The property would still have to go through the courts in order to be distributed, which could result in thousands of dollars in court fees and attorney fees," noted Dickman. "Holding title to property as joint tenants could also cost your spouse thousands of dollars in capital gains taxes, which could result in extreme financial hardship."
No. 5: Periodically review a trust. "If you have a trust prepared before 2004, for example, critical parts of your estate plan may not work," concluded Dickman. "The laws are continually changing and it's imperative to have your trust reviewed periodically to ensure that you have taken advantage of all tax and other benefits available to you and your beneficiaries."
About Lisa Edgar Dickman, Law Offices of Lisa Edgar Dickman
Lisa Edgar Dickman is licensed in California, Illinois and Colorado. Practice areas of the Law Offices of Lisa Edgar Dickman include real estate law, bankruptcy law, personal injury, estate planning, immigration, criminal defense, prenuptial agreements and more. For more information, please call the San Ramon office, 111 Deerwood Road, Suite 200, at (925) 945-1045, the San Diego office, 105 West F Street, Suite 206, at (619) 780-9498, or visit http://www.lisaedgardickman.com.
About the NALA™
The NALA offers small and medium-sized businesses effective ways to reach customers through new media. As a single-agency source, the NALA helps businesses flourish in their local community. The NALA's mission is to promote a business' relevant and newsworthy events and achievements, both online and through traditional media. For media inquiries, please call 805.650.6121, ext. 361.