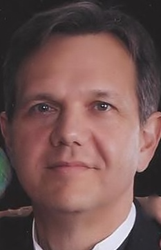 The new Trump administration has indicated it will seek to permanently eliminate the estate and gift tax in its entirety.
Jacksonville, FL (PRWEB) February 28, 2017
According to a February 18, 2017, New York Times article, the future of the estate tax, aka the "death tax," is in debate again, as Trump promised to eliminate it during the campaign last year. "The new Trump administration has indicated it will seek to permanently eliminate the estate and gift tax in its entirety," said attorney Mark B. MacLean, who focuses on estate planning. "Currently, under a deal brokered between then President Obama and the Republican Congress, in simplified terms, the estate tax threshold was made to apply to individual estates of $5.3 million, or double that for a married couple."
There was, however, a provision for the taxable threshold of $5.3 million to rise slightly each year based on an upward adjustment for inflation. Prior to the deal brokered in late 2010, the estate tax was in a state of flux and the threshold was only a million dollars per individual as late as 2002.
"There are probably now millions of estate plans and documents encompassing those plans (wills, trusts, etc.) that are premised on the existence of some level of estate and gift tax," added MacLean. "Many of those plans would be different but for the assumption that the estate and gift tax would continue, in some form, forever, which made sense before given that the estate tax has been tied together with the concept of a 'progressive' income tax that has existed in the U.S. for over a century."
During the calendar year of 2017, if the Trump administration tax reform and revision plans come to fruition, many estate plans will need to be reviewed subsequent to the passage and enactment of such tax revisions to determine if the plans still reflect the desires of the individuals who have made those plans under a new tax regime without an estate tax. After review during 2017, some plans will not necessarily change, and the elimination of the estate tax will only require minor revisions to those plans, if any change at all.
"However, other plans, because of the end estate and gift tax, will require significant changes, or completely new plans, for those plans that were made to prioritize the reduction of estate and gift taxes to the exclusion of other considerations," concluded MacLean.
About Mark B. MacLean
Mark B. MacLean, Attorney At Law, in Jacksonville, FL, is a law firm that for 23 years has been providing effective counsel for strategic estate planning, including revocable and irrevocable trusts, last wills, durable powers of attorney and guardianships. The firm also handles probate, business contracts and entity formation, title insurance, residential and commercial closings and real estate matters. For more information, please call (904) 399-2829 or (888) 825-0895, or visit http://www.markbmaclean.com. The law office is located at 2033 Flesher Ave., Jacksonville, FL, 32207.
About the NALA™
The NALA offers small and medium-sized businesses effective ways to reach customers through new media. As a single-agency source, the NALA helps businesses flourish in their local community. The NALA's mission is to promote a business' relevant and newsworthy events and achievements, both online and through traditional media. For media inquiries, please call 805.650.6121, ext. 361.