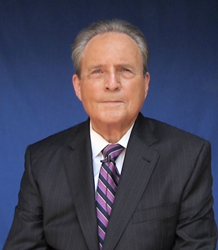 The consumer is a self-employed entrepreneur and having access to his motor vehicle is an integral part of his business.
Orlando, FL (PRWEB) April 04, 2017
Attorney N. James Turner, founder of the Law Offices of N. James Turner, recently won an undisclosed amount for client Brian Abiyah Ayangwo (plaintiff) in a lawsuit (Case no. 6:16-cv-01661-RBD-DCI filed in the United States District Court, Middle District of Florida) filed against Regional Acceptance Corporation (defendant). Turner filed the lawsuit under the Fair Debt Collection Practices Act and the Florida Consumer Collection Practices Act.
The lawsuit alleged that Ayangwo's 2007 Dodge four-door sedan was repossessed by Regional Acceptance Corporation based upon an alleged default on a loan for which the plaintiff's automobile was security. Court documents state that Ayangwo was present at the time and place of the repossession and presented the Regional Acceptance Corporation agent with an original certificate of title. However, notwithstanding having evidence of his unencumbered ownership of the vehicle, the agent continued the repossession. As a result of the repossession, Ayangwo was without his vehicle from September 16-19, 2016.
"The consumer is a self-employed entrepreneur and having access to his motor vehicle is an integral part of his business," said attorney for the plaintiff Turner. "Furthermore, he is married and that motor vehicle is his family's sole source of transportation."
During the time of the repossession, according to court documents, Ayangwo's spouse was scheduled to report for training for a new job but was unable to due to not having a vehicle. She was subsequently informed by her employer that the next training available to her was not until October 31, 2016.
About N. James Turner
Attorney N. James Turner has extensive legal experience in both state and federal court at both the trial and appellate levels. He provides professional services for consumer debt relief, wage and hour disputes, overtime and minimum wage matters, and other legal services for residents in Orlando, Kissimmee, and throughout the Central Florida area. For more information, please call (888) 877-5103, or visit http://www.njtlaw.com.
About the NALA™
The NALA offers small and medium-sized businesses effective ways to reach customers through new media. As a single-agency source, the NALA helps businesses flourish in their local community. The NALA's mission is to promote a business' relevant and newsworthy events and achievements, both online and through traditional media. For media inquiries, please call 805.650.6121, ext. 361.