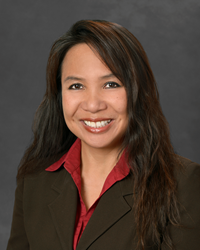 While legal action can be a solution to discrimination and bias, sometimes community activism is just as powerful and effective.
Los Angeles, CA (PRWEB) March 08, 2017
Attorney Toni Jaramilla, of Toni Jaramilla, A Professional Law Corporation, in light of Mahershala Ali being the first Muslim actor in history to win an Oscar, attributes recent community activism to creating more diversity at the 2017 Academy Awards. "Boycotts started by my colleague Najee Ali (no relation to Oscar winner Mahershala Ali) have been successful in creating a dialogue about the lack of diversity and implicit racial bias in Hollywood, leading to this positive turning point," claimed Jaramilla, who has been practicing discrimination law for over twenty years. "Boycotts obviously work to achieve positive change, as we have seen throughout history."
Najee Ali, a leading civil rights activist in Los Angeles and the director of Project Islamic HOPE, a grassroots civil rights group, prior to the 2017 Oscars held a #NotMyOscars press conference in front of the Academy of Motion Pictures Arts and Sciences headquarters in Beverly Hills. According to Lee Bailey's Electronic Urban Report, Najee was also the lead organizer of 2016's successful Oscars boycott and has been at the forefront in demanding Academy of Motion Pictures Arts and Sciences CEO Cheryl Boone Isaacs, the first African American to hold this office, increase diversity within the Academy membership.
"The boycott was successful in raising awareness and being more inclusive. The 2017 Oscars prove this point, making history with the most black winners ever. However, diversity is not just black and white. There is incredible talent and achievement in the Asian American and Latino communities as well. It is my hope that the 2018 Oscars will reflect even a broader scope of diversity," concluded Jaramilla, who litigates discrimination cases on behalf of California workers in all types of industries, including entertainment. "While legal action can be a solution to discrimination and bias, sometimes community activism is just as powerful and effective."
Jaramilla and Najee Ali are colleagues through their community activism. Jaramilla first met Ali when she represented an African American client who was a victim of racial harassment in the workplace, including finding a hangman's noose on his desk. Ali attended Jaramilla's press conference and led a boycott against the car manufacturer who Jaramilla sued on behalf of her client.
Jaramilla is a former Chair of the California Employment Lawyers Association (CELA) and is active on its Diversity Outreach Committee. She is an Executive Board Member of the Foundation for Advocacy Inclusion & Resources (FAIR), a nonprofit foundation which promotes gender and cultural diversity in the legal profession. Jaramilla, the child of Filipino immigrants, has dedicated her career to serving workers who are discriminated against in the workplace and are wrongfully terminated.
About Toni Jaramilla, A Professional Law Corporation
Toni Jaramilla is committed to achieving the best possible results for employees who have experienced problems in the workplace. Serving clients throughout Los Angeles, her focus is on achieving positive social change for workers. Through zealous and ethical advocacy, lawyers at the firm have built a reputation for excellence in the practice of employment and labor law. For more information, please call (310) 551-3020, or visit http://www.jaramilla.com. The office is located at 10100 Santa Monica Blvd., Suite 300, Los Angeles, CA 90067.
About the NALA™
The NALA offers small and medium-sized businesses effective ways to reach customers through new media. As a single-agency source, the NALA helps businesses flourish in their local community. The NALA's mission is to promote a business' relevant and newsworthy events and achievements, both online and through traditional media. For media inquiries, please call 805.650.6121, ext. 361.