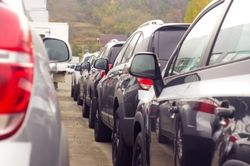 RALEIGH, N.C. (PRWEB) January 03, 2023
Sale discounts totaling $2 million are being provided by Auction Direct USA, a dealership with locations in Raleigh and Rochester. Price reductions range up to $2800 off every vehicle on average. Don't pass up this chance to purchase over 700 used vehicles, including trucks, SUVs, and automobiles!
Drivers in the Rochester region of New York who want to buy a used luxury car can look at the choices at the Auction Direct USA dealership nearby. Buyers may also obtain online pre-approval for financing. To begin the process, interested parties must complete a short online application form on the dealership's website. The 2-step credit online form may be finished quickly by potential purchasers, and the personal information gathered will be secure with 2-factor authentication. After submitting the form, buyers will quickly obtain a credit report and be able to search for cars at rates that are specifically tailored to them.
Visit the https://www.auctiondirectusa.com/ website to learn more about the car specials and promotions provided by the Auction Direct USA dealership. Visit the dealership staff in person at 7601 Glenwood Ave, Raleigh, North Carolina, 27612 for more details on the selection of used Ford vehicles, or call them at 844-678-8048.