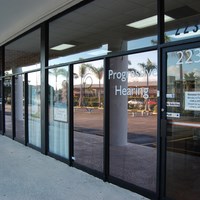 North Miami, FL (PRWEB) December 31, 2013
Hearing aid technology advances at a very rapid rate. Manufacturers introduce new models every year and sometimes introduce entirely new styles of hearing aids. The Open Fit hearing aid is a relatively new style that is gaining in popularity. To educate hearing aid users in North Miami about this new option, the Audiologists at Progressive Hearing have published a comparison article online at What You Should Know If You're Considering Open Fit Style Hearing Aids. Dr. Susan Roth's article makes the following key points.
1. Open fit hearing aids share many similarities with behind-the-ear devices.
2. Open fit hearing aids consist of a plastic case that rests behind the ear and a small tube that connects the case to the ear canal.
3. Open fit hearing aids keep the ear to stay ventilated and allow low frequency sounds to enter the ear without additional amplification.
4. The smaller size of the open fit hearing aid makes them easier to disguise as compared to Behind-the-Ear devices.
5. Individuals with severe hearing loss are not good candidates for the open fit hearing aids.
6. Individuals with poor dexterity or fine motor skills may find it difficult to change the small batteries of an open fit hearing aid.
Local residents are encouraged to contact Progressive Hearing to ask further questions about open fit hearing aids in North Miami and arrange for a demonstration or trial.
About Dr. Susan Roth
Dr. Susan Roth is an Audiologist and the owner of Progressive Hearing. Dr. Roth obtained her undergraduate degree at Miami University in Ohio obtaining a Certificate in Gerontology from The Scripps Gerontology Center. Dr. Roth sought her Doctorate in Audiology at the University of Cincinnati, graduating in 1995. Later that year she moved to Florida and now calls the Sunshine State her home after having lived all over the US and Europe as an "Air Force Brat".
About Progressive Hearing:
Progressive Hearing has provided hearing aids in North Miami, Florida and its surrounding communities for over 10 years. The company offers a full range of diagnostic and preventative hearing healthcare professional services, including hearing aid screening, evaluations, hearing aids sales and rehabilitative and preventative counseling. The staff at Progressive Hearing is dedicated to keeping abreast of the latest improvements in technological advancements in the hearing industry and is committed to offering the most current options to their patients. Initial evaluations and consultations are free of charge. Progressive Hearing is located in the Sans Souci Plaza in North Miami.
Contact:
Susan Roth
http://www.progressivehearing.com
Progressive Hearing
2232 NE 123rd St
North Miami, FL 33181
(786) 232-4977