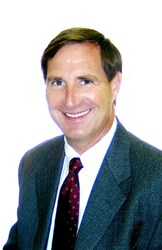 San Francisco, CA (PRWEB) August 13, 2013
Whitlock, a global AV solutions provider, announces that Tom Govan, has joined the company as its Western Regional Director. Tom will operate from Whitlock's rapidly growing Northern California office located in Fremont, where the company serves some of the country's most innovative high-tech businesses.
Tom brings a great depth of knowledge to Whitlock, primarily in the unified communications, telecom and IT industries. He has extensive sales and operational leadership expertise to offer Whitlock and its long list of enterprise customers.
In the Northern California region, Whitlock is assisting with the design, build and management of digital media networks, projection systems, unified communications and telepresence solutions for briefing centers and corporate campuses. Whitlock also delivers priority service plans, onsite or remote support, cloud AV solutions and assistance with Microsft Lync integration for desktops and videoconferencing rooms. The company currently has a large team of managed services professionals on-site and remotely supporting an impressive contingent of Fortune 500 organizations in the area.
"Tom has a unique depth of experience in complex technology implementations and adoption strategies for global enterprise companies, and most importantly, he is great leader," states Doug Hall, Whitlock's CEO. "He understands the value of our team focused culture at Whitlock, as well as our dedication to consistently delivering an excellent customer experience."
"Whitlock is filling a great niche here on the West Coast," states Tom. "This new role will enable me to offer cutting-edge technology services to customers that are in the midst of defining UC strategies and managing the use of video across the enterprise. It's a great time to be expanding in this market, as proven by Whitlock's initial success."
About Whitlock
Whitlock is a Global AV Solutions Provider, specializing in collaborative technology design, integration and managed services. The company helps clients implement interactive environments, including telepresence/videoconferencing rooms, digital signage networks, collaborative classrooms, visualization rooms, and control rooms/network operations centers. Whitlock also offers expansive AV managed services, including AVNOC and remote support, field services, on-site managed services, videoconferencing warranty/maintenance and virtual and hosted video services. The company currently has 20 U.S. locations, plus a worldwide delivery partner network through the Global Presence Alliance.