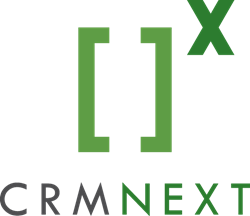 Our ready-to deploy solutions enable 'small finance' banks to rapidly launch and scale operations, leveraging the same best practices and CRM solutions used by the world's largest banks,said Sushil Tyagi – Director Global Sales and Marketing, CRMNEXT
Mumbai, India (PRWEB) January 30, 2017
CRMNEXT, the world's largest provider of CRM for financial services, today announced India-based Au FINANCIERS' adoption of CRMNEXT's 'Assisted Bank-in-a-Box' solution in order to kick start the company's new banking operations.
One of India's fastest growing non-banking finance companies, Au FINANCIERS got the license recently to transform into small finance bank from RBI. This will result in company expanding its existing lending products to include a full suite of banking services. The company selected CRMNEXT's best-in-class platform to provide a differentiated customer experience and expedited turn-around on all processes from day one.
"With more than half a million customers, AU FINANCIERS has been a leading and trustworthy financial partner to unbanked and underserved" remarked Ashish Gopal Saxena, CIO of AU FINANCIERS. "We are now looking to create a more enhanced customer experience through the introduction of our new banking services, in the shortest time possible."
Designed to help new players grow quickly and compete without compromising on service, CRMNEXT's Assisted Bank-in-a-Box automates and personalizes processes so bankers can focus on meeting the unique needs of each client and delivering stellar user experiences across the board. The platform provides solutions for all customer management needs including inquiry-to-sales management, eKYC, biometric integration, ready adaptors for CIBIL, Aadhar/PAN verifications and more.
"Our ready-to deploy solutions enable 'small finance' banks (SFBs) to rapidly launch and scale operations, leveraging the same best practices and CRM solutions used by the world's largest banks," said Sushil Tyagi – Director Global Sales and Marketing, CRMNEXT. "We believe technology is the great equalizer, and are committed to equipping financial institutions of all sizes with the advantage they need to compete in our global marketplace."
CRMNEXT currently empowers nearly half a million bankers and half a billion customers around the world, reducing the average length of customer transactions by 90 percent, increasing employee productivity by 60 percent, and contributing as much as a 40 percent increase to bottom line revenue. To learn more about CRMNEXT, please visit http://www.crmnext.com.
About CRMNEXT
CRMNEXT is the world's largest provider of CRM for financial services, eliminating the artificial barriers between human and digital channels to create world-class, omnichannel customer interactions from a single, unified platform. With more than half a million bankers and half a billion customers globally, CRMNEXT goes beyond simply managing information to automating customer journeys and transforming engagement across channels. CRMNEXT transforms relationships by helping organizations innovate to grow value, trust, transparency and collaboration with customers. The platform empowers teams to achieve more with unmatched quality of service. For more information, visit http://www.crmnext.com.
About Au FINANCIERS
Au Financiers (India) Limited, a Non-Banking Finance Company based out of Jaipur is engaged in business of Commercial and Personal Vehicle loans, Micro, Small and Medium Enterprise (MSME) loans and SME loans serving primarily low / middle income under-served and unreached customer segment.
The company has operations in 10 states with around 300 branches as an NBFC.