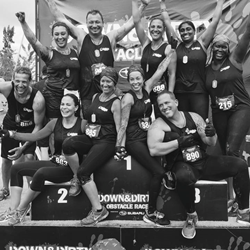 Marc Zimmerman, attested, "We chose this organization because many members of my family serve in the military and since helping people is what we try to do every day, it's a cause in which we believe in very strongly."
Miami, FL (PRWEB) August 26, 2015
Nations Insurance Solutions, a Multi-Line, Multi-State business insurance agency, celebrates the beginning of a new charity campaign as part of its ongoing Community Program. Each year, Operation Gratitude lifts morale and sends a smile to over 150,000 men and women serving in our nation's military by sending them care packages. In collaboration with the Operation Gratitude Program, the agency asks those with giving hearts to help support all of these brave men and women by joining the agency's efforts and contributing through the designated donations page at https://giving.operationgratitude.com/fundraise?fcid=448388
Marc Zimmerman, the agency's principal, who has helped touch the lives of so many people in the communities where his agency is located, attested, "We chose this organization because many members of my family serve in the military and since helping people is what we try to do every day, it's a cause in which we believe in very strongly." NationsIS hopes to raise as much money as possible to fuel Operation Gratitude. To help achieve their goal, the agency's network of customers, business partners, friends, staff and family are invited to actively participate not only contributing financially, but also by helping spread the word to others in their circles of influence.
The company continues to employ its own resources to ensure the success of their Community Program. The current campaign is being promoted through the agency's social media channels and email communications, as well as through their monthly newsletter, delivered to thousands of households. In fact, our newsletter reserves a full section to feature the current campaign, including all of its details. The August newsletter may be accessed here.
The donations page at https://giving.operationgratitude.com/fundraise?fcid=448388 is currently active for anyone who wishes to contribute. The agency will acknowledge all of those who donate a minimum of $5 to help this worthy cause in their monthly newsletter.
Nations will continue to work with individuals and nonprofits in the area to identify new worthwhile opportunities to support the community, every 30-90 days.
About Nations Insurance Solutions
Nations Insurance Solutions a National Full Service Insurance Agency in all 50 states that focuses on the client's needs. The Agency offers Health, Medicare Supplements/Advantage, Dental, Life, Accident,Critical Illness, Home, Auto, Motorcycle and Commercial. Contact Us at 1.855.273.4746. The Choice is Yours.