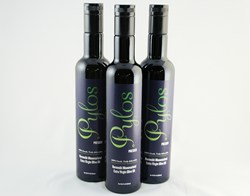 For too long, the market has been force-fed the poorest quality oils from the largest producers, and we decided enough was enough.
New York, NY (PRWEB) August 14, 2013
Although consumers are becoming more and more aware each day of the health benefits of olive oil, sparking demand across the board, many are still left guessing and confused when it comes to choosing the right olive oil. Fraudulent ingredients, falling quality standards of mass production and poor packaging degrade the majority of commercially available oil before it even hits store shelves.
Unlike the current status quo, 21Select has chosen to focus its business model on a simple idea, to make pure, fresh and naturally grown Mediterranean foods available to everyone, bridging the global gap between these local farms and American consumers. Transparent business practices, unparalleled quality in products and packaging, complete control of the supply chain, and availability throughout the U.S are the tenets of 21Select.
21Select has announced that is has recently launched Pylos Pressed (pronounced pee-lohs) 100% Greek extra virgin olive oil on Kickstarter. The pioneering crowd-funding platform features the most innovative and creative projects and allows people to become involved with groundbreaking new ideas. It was for this reason that 21Select chose Kickstarter as the medium to introduce its flagship product to the market.
"We are very proud to offer Pylos Pressed to the American consumer," says Dimitri Karabatsos, 21Select's President. "For too long, the market has been force-fed the poorest quality oils from the largest producers, and we decided enough was enough."
Pylos Pressed olive oil is produced in the Southwest Peloponnese of Greece, long revered for producing the world's greatest olive cultivar. This extra virgin olive oil is made with only one ingredient, the Koroneiki olive, grown in the ancient groves around the town of Pylos. Picked, milled, and bottled locally under the strict supervision of 21Select, Pylos Pressed circumvents the current olive oil giants by delivering a product that is 100% pure and unadulterated. "Olive oil producers continue to assume that the American consumer will never discover that they mix oils of varying qualities from many different countries and pass it off as high quality extra virgin," says Sophie Karabatsos, CMO of 21Select. "As the Mediterranean Diet continues to send consumers looking for products like olive oil to benefit their health, we decided to remove the veil of secrecy that has long been a mainstay of the imported olive oil market."
21Select's Pylos Pressed fundraising campaign is now accessible on Kickstarter and open through September 7th, 2013. This project offers rewards that include three different varieties of olive oil. A small number of bottles are available from the winter 2012/2013 harvest, along with two types form the upcoming 2013/2014 season: regular and early harvest. Packaging is also an overlooked facet of the olive oil industry. "By choosing to package our olive oil in MIRON violet glass, 21Select has leapfrogged the competition by placing an emphasis on world class functional packaging along with unequaled product quality," says Dimitri Karabatsos.
The Pylos Pressed Kickstarter campaign can be accessed from: http://www.kickstarter.com/projects/pylospressed/pylos-pressed-100-pure-greek-koroneiki-olive-oil/.
About 21Select
21Select's mission is to hand select authentic Specialty Foods across the Mediterranean countryside and sell them online directly to the American consumer. This new business model for selling local, natural specialty foods from around the world in a completely transparent way will remove the current barriers consumers encounter when seeking these products.