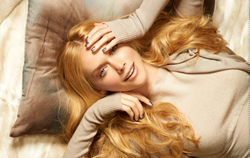 Wantable's August Collection helps customers transition beautifully from summer into fall.
Milwaukee, WI (PRWEB) July 24, 2014
Wantable, Inc., a leading e-commerce discovery service for personally curated makeup, accessories and intimates announces the featured brands in its August Collection. The August Makeup Collection features newcomers Geri G., Elizabeth Mott, and Marsk along with old favorites like Mica Beauty and Tarina Tarantino. The August Accessory Collection features Ettika and the Intimates Collection features Third Love, MeUndies, HoneyDew Intimates, and Q-T Intimates.
This month, Wantable's Makeup Collection is all about makeup products that transition beautifully from summer into fall. For a flawless complexion, Wantable introduces a weightless, hydrating foundation from makeup artist and aesthetician Geri Giagnorio's line, Geri G. Another newcomer is Elizabeth Mott with a volumizing mascara and creamy gel pencils. Also bringing their eye-lining A-game is Mica Beauty along with a Kabuki brush that works beautifully with MARSK's silky mineral blush and bronzer. Tarina Tarantino offers blush palettes this month in the gorgeous packaging Wantable fans love. Finally, for a touch of sparkle we have charming glass nail files from featuring Swarovski accents to add a little fabulous functionality to your handbag.
YouTuber Nabela Noor joins as August's guest makeup expert.
August's Accessories Collection, inspired by YouTuber Rachel Weiland, ranges from hard metallics, to soft sparkling beads. One of our favorite trends this month is vintage-inspired pieces including lacy filigree and dainty beads that shimmer in the sunlight. We're bringing California fashioner, Ettika to the party this month too! They've injected the laid-back-luxe lifestyle of LA, from the sun and sand of Malibu to the sparkling lights of Tinseltown, into each of their unique pieces.
The August Intimates Collection has panties from Wantable newcomer, Third Love. Their European-inspired lingerie is both luxurious and affordable and has been featured in Vogue and Refinery 29. Wantable will also carry PJ sets and sleep bras for women of all sizes from QT Intimates. For comfort and style, Wantable introduces MeUndies, the "Worlds Most Comfortable Underwear."
Wantable, Inc.'s August collections will be available online at http://www.wantable.com from July 24 to August 23.
About Wantable, Inc.
Wantable, Inc. matches customers with the perfect products by allowing each customer to create their own unique profile of product and personality preferences. This data is used to introduce customers to assortments of products perfectly suited to their personal taste and style. Each month, in-house and guest curators hand-pick beauty, accessories, and intimates from hundreds of quality boutique, specialty, and premium vendors to ensure that each collection is filled with the best on-trend items every month. Wantable collections are available for $40 each or customers can sign up for a monthly subscription for $36/month.
Wantable, Inc. boasts more than 23 full time employees working in Milwaukee's Third Ward including Jalem Getz, founder and president. Prior to Wantable, Inc., Mr. Getz founded BUYSEASONS, Inc. in 1999, and served as President and CEO until December 2010. BUYSEASONS and BUYCOSTUMES are the largest online retailer and supplier of costumes and party supplies. Prior to starting BUYSEASONS, Getz co-founded specialty retail company, GMI in 1995. GMI quickly became one of Wisconsin's fastest growing companies and the largest seasonal retailer in Milwaukee.