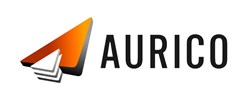 Our extreme commitment to service will never change.
Arlington Heights, IL (PRWEB) February 18, 2014
Aurico Reports, Inc. is proud to announce its expansion of business hours, offering better-than-ever access to background screening and drug testing products and services. With more ways to meet the hiring needs of national and international clients along with their applicant pools, this is one more reason Aurico is a trusted leader.
Effective February 18, 2014, Aurico will provide, in addition to normal business hours (CST), evening and weekend access to phone, email, and chat:
Monday-Thursday: 7:00 a.m.-12:30 a.m.
Friday, 7:00 a.m.-10:30 p.m.
Saturday, 7:30 a.m.-4:00 p.m.
Sunday: Closed
"What separates us from the diverse community of background screening providers is the way we proactively identify the challenges facing our clients. In response, we explore and deliver new and creative solutions to remove bottlenecks and provide paths to cost reduction," said Aurico President, Ben Goldberg.
Known for its original approach to background screening with the Aurico Audit™ and the award-winning WebACE™ SaaS platform, Aurico is adding depth and breadth of service for mission critical HR inquiries.
"By improving the applicant experience, we elevate the level of service our clients receive. We've pinpointed specific types of clients who need Aurico outside of regular business hours or beyond the standard US geography," says Mireya Garza, Vice President of Aurico Operations. "Questions bubble up from the applicant at random times and waiting until the next day or through the weekend to get an answer ultimately impacts the speed of report delivery."
Those in need of report status or a quote may call direct at 847-255-1852 or toll-free at 866-255-1852. Email and internet chat will also be available, for domestic as well as international users. "Access to Aurico team members around the clock is a game changer," Goldberg articulated.
Since 1991, Aurico has promised to answer the phone in four rings or less, and regardless of the complexity of a question, deliver 100% satisfaction. "Clients select us because of our unprecedented flexibility and access. It's all about an extreme devotion to the partnership," Goldberg said, referring to the business relationship between Aurico, the client, and the applicant. "Our extreme commitment to service will never change."
About Aurico: Aurico is an NAPBS accredited and ISO 9001:2008 certified background screening and drug testing company. As a certified veteran-owned business (VOSB) with over 23 years of experience, Aurico provides clients with high quality screening, compliance tools, paperless solutions and is nationally recognized on HRO Today's Baker's Dozen Customer Satisfaction list of top screening providers two years in a row. Their award-winning WebACE™ technology is pre-integrated with the premier applicant tracking systems for efficient integration. As a winner of the 2014 BBB Torch Award for Marketplace Ethics, Aurico exemplifies the highest standards in ethical behavior and business practices towards their customers, employees, and communities.