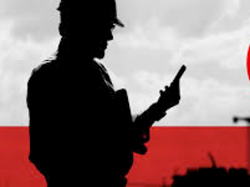 From the remote audio monitoring system, users are automatically and continuously kept aware of noise, vibration, air pollution, temperature, wind speed and direction, relative humidity, etc
BERGAMBACHT, Netherlands, (PRWEB) June 16, 2014
Dutch sound design firm ABC International Trade B.V. has announced the launch of the new Aurolex® Sound and Vibration Monitoring ABC System with 11 real time sensors designed to automatically feed noise, vibration and other real time standard reports to multiple users hourly or daily.
What places the Aurolex Sound Monitoring System ahead of the competition is its plug-and-play ease, requiring no software—only an Internet connection to receive reliable, real time measurement results.
Each Aurolex system is equipped with an integrated modem (LAN, analogue or GPRS) and can even be fitted with solar panels for added energy saving benefits. By default, each system is also equipped with an external measurement microphone and sound intensity probe BSWA, with IP-66 waterproof housing. The very affordable Aurolex Sound Monitoring System can be purchased for the same price as a sound level meter.
From the remote audio monitoring system, users are automatically and continuously kept aware of noise, vibration, air pollution, temperature, wind speed and direction, relative humidity, etc. The Aurolex system initiates alerts to multiple users (via SMS or email) if noise or vibration values are exceeded. Automatic reporting can be set every day (or every hour if preferred,) making for effortless record-keeping among companies and agencies who must continuously monitor these values such as:

Engineering firms
Manufacturers
Contractors
Governmental agencies
Damage assessors
Certain municipalities
Fuel producers
Mining operations
Catering/event sponsors
Construction/infrastructure/industrial management
The system offers a universal gateway with extensive IO configuration and two serial ports, making it possible to provide specific protocols in the software of its sound monitoring parameters as well as other parameters such as light, air quality, vibration levels, wind speed, etc.
In the Netherlands the Aurolex Sound Monitoring System corresponds to Type 1, IEC-61672 (class 1) classification and comes standard with factory certificate Type 1, IEC 61672 and 61260. Optional Dutch Accreditation Council (accredited certificate Type 1 IEC 61672). The Aurolex system provides full transparency on noise levels occurring at public sites by maintaining a history of these records for up to one full year.
For a free, real time demo of the new Aurolex Monitoring System, simply log in to the Aurolex website, For more information, email info(at)abctradings(dot)com or call +31182353385.
About ABC International Trade B.V.:
ABC International Trade B.V is a sound designer and manufacturer of sound insulating and soundproofing products for industrial and civil construction. ABC manufactures products in Asia, and is a dealer-supplier in Scandinavia and throughout Europe.
Established in 1996, ABC International Trading B.V. offers high quality soundproofing and sound absorbing products throughout Europe and Asia. For more information, visit the ABC International Trade B.V. website.
###