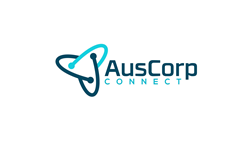 We seek out candidates from this type of background as they have resilience that I don't often see from people who have never participated in any type of sport.
Sydney (PRWEB) January 07, 2015
After noticing a pattern amongst their team, AusCorp Connect Pty decided to look into a survey conducted by EY in November which studied the correlation between having a sporting background and being successful in business. The survey, which was titled 'On your marks, the entrepreneurs with a background in professional sport', uncovered that 67% of women surveyed who were occupying a senior executive position had participated in sports as a working adult. The survey also linked sport to entrepreneurship and discovered that the structure and discipline of sport is often replicated by entrepreneurs. Corporate environments are very competitive and sport prepares entrepreneurs for this environment.
Inspired by the survey conducted by EY, AusCorp Connect Pty conducted their own short survey of 20 CEO's last week to understand which attributes they believe contribute to success in business. The firm discovered that 77% of those interviewed considered those from sporting backgrounds demonstrated stronger leadership skills, were better 'team players' and took more risks than those that had never played sports.
About AusCorp Connect Pty: http://www.auscorpconnect.com/#about
AusCorp Connect Pty firmly believes that the skills and competitiveness learnt in sport prepares people for tough nature of the sales industry and therefore actively look to hire those with a sporting background. "We seek out candidates from this type of background as they have resilience that I don't often see from people who have never participated in any type of sport," says John Hanley, Managing Director of AusCorp Connect Pty.
To support the firm's beliefs that those with sporting backgrounds are more likely to succeed in business, AusCorp Connect Pty researched into the backgrounds of 2 entrepreneurs. Michael Barrington-Hibbert, an ex-professional footballer who played for UK Premier League team Chelsea before moving to the US aged 20 on an athletic scholarship, founded Barrington Hibbert Associates. The successful entrepreneur credits his background in professional football for his entrepreneurial expertise and drive.
Saskia Gregson-Williams is just 17 years old and is a ballerina; she has also recently turned her food blog 'Naturally Sassy' into a business venture. Gregson-Williams dances for between five and eight hours a day and spends the rest of the time focusing on her business. She believes that her excellent time management skills come from dance and that this has helped her to grow her business venture.
AusCorp Connect Pty is an outsourced sales and marketing firm located in Sydney. The firm specialize in a unique and personalized form of direct marketing on behalf of their clients' brands. This involves connecting with consumers on a face-to-face basis in order to build long-lasting relationships between brand and consumer. This often leads to improved customer acquisition, brand awareness and brand loyalty for their clients.