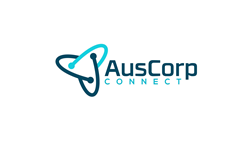 Not identifying a target market could mean time and resources are wasted following up weak leads who never invest in the product.
Sydney, New South Wales (PRWEB) August 20, 2014
With so many businesses offering similar products and services to their competitors, it is integral that businesses stay ahead by seeking out new target demographics. This may seem like a daunting task and some businesses may not know where to start. AusCorp Connect has highlighted how direct marketing could be the answer for many businesses.
About: http://www.auscorpconnect.com/
Identifying strong leads is important; obviously the goal is to have as many people as possible know about the business but the more potential customers you try to reach, the more time and money it costs. So choosing where to spend time and money by defining a target audience is important. This does not mean that anyone is excluded from buying the product it just means resources are being spent wisely. Focusing on the portion of people who are most likely to be interested in the product allows the brand to communicate and engage with that segment more deeply, meaning that there is a higher chance of turning that prospect into a loyal, returning customer. Not identifying a target market could mean time and resources are wasted following up weak leads who never invest in the product.
AusCorp Connect is an outsourced sales and direct marketing company. The firm specialises in helping businesses identify leads and turning them into regular customers. AusCorp Connect achieve this by learning about their clients' overall goals and beliefs which enables them to identify which types of consumer they need to market to. The firm uses event promotions to then take the product straight to the target demographic. These events reach a greater number of people and allow the firm to engage with consumers on a face-to-face basis, this personalised approach enables them to generate immediate and easily measured results. This immediate feedback can help to establish a better view on who wants/needs the product and can generate a profile for the ideal target demographic that can be used in future campaigns.
AusCorp Connect has highlighted the steps that should be taken in order to identify the target audience:
1. Consult the business plan: Look at the goals set and analyse the product that you offer. Think about who would be interested and who may benefit from having access to what you offer. Figuring out your unique selling point is the first step to identifying the target audience. Never think about whom you would like to sell to, think about who is looking for the product you offer.
2. Begin researching: Pull together information about the industry, the market, the competition and the broad potential customer you have already identified.
3. Develop a customer profile: This is an in-depth description of who your typical customer may be, including age, gender, location, ethnic background, interests, hobbies, values, lifestyle and more.
4. Find out where your audience is: Find out which websites they visit and which social networks they frequently check. Knowing where your audience hangs out online or which technology they use will determine how you deliver your message.
5. Monitor and evolve: Continually perform research to stay current of market and industry trends and your competition.
AusCorp Connect believe direct marketing is so successful because it enables brands to test and identify a target demographic and then connect with them directly. This means that resources are used wisely and clients can get the most out of their budgets as well as increasing customer acquisition and brand loyalty.