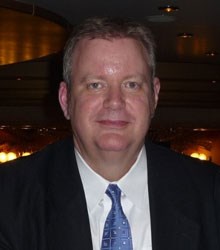 Our website serves as a resource for people who have been hurt in car crashes in Austin, Waco and the surrounding areas of Texas.
Austin, Texas (PRWEB) October 19, 2013
New content on The Bob Richardson Law Firm's website provides information on the most common injuries resulting from car accidents, including disabling neck, back and brain injuries.
"Car accidents are all too common in this country and here in Texas. Our website serves as a resource for people who have been hurt in car crashes in Austin, Waco and the surrounding areas of Texas," said Don R. Cotton, an injury attorney who focuses on car accident cases. "It provides real, useful information for people harmed in motor vehicle collisions."
Car accidents can cause a number of different injuries, ranging from minor to fatal, plus pain and suffering that lingers beyond the accident and initial injury.
The new website content details the most common – and debilitating – injuries suffered in Texas car crashes, including whiplash and other neck injuries, spinal cord injuries, traumatic brain injuries (TBI), back injuries and internal injuries. Also included on the site is information about prolonged pain and suffering, burns, fractures and knee, foot and ankle injuries.
Several of these injuries – in particular spinal cord injuries, neck injuries and traumatic brain injuries – can require long-term or permanent care and can diminish car accident victims' ability to earn wages or live the life they were used to living. This can result in physical, financial and emotional hardships, the website content explains.
Cotton stressed the importance of contacting an experienced personal injury lawyer to analyze, discuss and address the specific facts of a victim's unique situation in the wake of a car accident that results in serious injuries.
"The Bob Richardson Law Firm has extensive experience with handling all kinds of Texas car accident claims," he said. "We stand up for the rights of car crash victims, hold the responsible parties accountable and help ensure victims are fully and fairly compensated for the injuries they suffered."
About The Bob Richardson Law Firm
The Bob Richardson Law Firm is a highly respected Texas law firm that assists clients with personal injury lawsuits as well as veteran's benefits claims and claims for Social Security disability benefits. Our experienced attorneys handle cases involving car accidents, motorcycle accidents, truck accidents, construction accidents, workplace accidents and slip-and-fall accidents, as well as claims for VA disability compensation, SSDI benefits and SSI benefits. The firm staffs offices in Austin and Waco and assists clients throughout the surrounding Texas communities. The firm's principal office is located at 812 San Antonio St., Suite 300, Austin, TX 78701 (local phone (512) 472-5100). To learn more about The Bob Richardson Law Firm, call (800) 880-5100 or fill out the firm's online contact form.