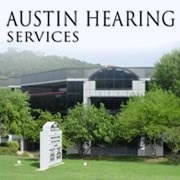 Austin, TX (PRWEB) December 31, 2013
To share hearing care tips with area residents on an ongoing basis, Austin Hearing Services recently created a blog on the practice website.
The audiologists at Austin Hearing Services have created a large list of categories and topics for the blog section. The blog articles will span topics including preventative hearing care, to the different types of hearing loss, to home safety for the hearing-impaired, and answers to frequently asked questions such as how to select an audiologist. New content will be added on a weekly basis and syndicated automatically to Austin Hearing Services' social media pages to reach a broader audience.
Austin Hearing Services hopes that all of their former and current patients that wear hearing aids in Austin will visit the website regularly to see what is new on the blog. Currently, the blog only contains a handful of articles, but it will expand rapidly over time. Here are just a few examples of articles already published:
The Installation of a Residential Hearing Loop
The Treatment and Causes for Conductive Hearing Loss: Key Things to Know
Best Hearing Aids for Children – Hearing Specialists' Recommendations
Pluses and Minuses of Open Fit Style Hearing Aids
Bluetooth Technology is Available in Many Digital Hearing Aids – Understanding the Basics
Austin Hearing Services invites all patients and local residents who wear hearing aids or are suffering from hearing loss to submit additional ideas for categories or topics.
About Dr. Margaret Hutchinson
Austin Hearing Services was founded in 1999 by Dr. Margaret Hutchinson. Dr. Hutchinson received her Bachelor of Science (BS) degree in Biological Sciences from Southern Illinois University and a Master of Science (MS) degree in Communications Disorders from the University of Texas at Dallas. She completed her doctoral studies at the University of Texas at Dallas earning a Doctor of Philosophy (PhD) in Human Development and Communications Disorders in 1996. Dr. Hutchinson has multiple publications in the field of audiology and is a frequent conference speaker. She has been cited in Notable Women of Texas and Who's Who In Science and Engineering. The American Academy of Audiology honored Margaret with the Academy's Scholar Award in 2011. She is Board Certified in Audiology and a member of the American Auditory Society, the American Academy of Audiology, the American Speech and Hearing Association, the Academy of Rehabilitative Audiology and the Society for Neuroscience.
About Austin Hearing Services:
Austin Hearing Services has provided hearing aids in Austin TX and its surrounding communities for several years. The company offers a full range of diagnostic and preventative hearing healthcare professional services, including hearing aid screening, evaluations, hearing aids sales and rehabilitative and preventative counseling. The staff is dedicated to keeping abreast of the latest improvements in technological advancements in the hearing industry and is committed to offering the most current options to patients.
Contact:
Dr. Margaret Hutchinson
http://austinhearingservices.com
Austin Hearing Services
6805 North Capital of Texas Highway #265
Austin, TX 78731
(512) 851-0871