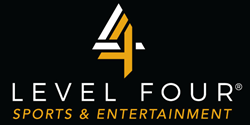 With LFSE, I believe I will have an unhindered ability to truly act in the best interests of my clients.
DALLAS (PRWEB) May 21, 2019
Murphy has over five years of experience in the financial advisory industry. After graduating from the Villanova School of Law with his Juris Doctor degree, he decided to turn his focus to his two major passions; working in sports and making a difference in people's lives. A career in wealth management allowed him to pursue both. Murphy has worked with professional sports teams such as the Miami Heat and over the course of his career, has become well versed in the financial complexities of pro league retirement and pension plans. Using sophisticated modelling tools, he specializes in forecasting, cash flow, budgeting, and producing results for his elite clientele.
"One very important concept I learned while in law school and carried through to my practice are the responsibilities of acting in a fiduciary capacity – being legally required to act in good faith for a client's best interest," says Murphy. "In my previous roles, I felt somewhat challenged to fulfill my fiduciary responsibilities while operating within restrictive investment guidelines imposed by those institutions with which I was formerly associated. With LFSE, I believe I will have an unhindered ability to truly act in the best interests of my clients."
Jeffrey Glusman, Practice Director for LFSE, believes adding the right qualified human capital is paramount to the success of the team.
He states, "Austin has demonstrated his knowledge of this niche clientele through the years and will be an asset to building the infrastructure of our practice. His role in our family office services builds on his background and credentials."
LFSE brings together a full suite of family office services to serve their clients financial challenges. Their team approach to wealth management brings together specialists and puts them in a unique position to address nearly every aspect of a client's financial picture. Visit http://LFSE.PRO for more information.