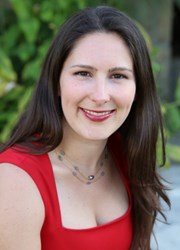 I am humbled to serve Santa Barbara's amazing community. There are so many local people here doing fantastic things, it is simply an honor to be amongst such a caliber of individuals
Santa Barbara, CA (PRWEB) December 18, 2013
Santa Barbara based Morgage Lender, Austin Lampson was presented the award for Young Professional of the Year by Mayor Helene Schneider at the 17th Annual Santa Barbara Young Professionals Club Holiday Gala on Thursday, December 12th, 2013. The Young Professional of the Year Award was introduced in 2010 and represents a young professional in the Santa Barbara community who has been successful and shows extensive skills in leadership, mentorship, community involvement, and entrepreneurship.
"I am humbled to serve Santa Barbara's amazing community. There are so many local people here doing fantastic things, it is simply an honor to be amongst such a caliber of individuals. I pray to be of service to this community for years to come," Lampson said. "Besides the community, to which I am grateful, I would remiss not to acknowledge the tremendous support of my family, friends and clients. I want congratulate the other nominees and all of the exceptional members of the Santa Barbara Young Professionals Club board for this honor."
The winner of the Young Professional of the Year Award is chosen based on several leadership and entrepreneurial factors. This includes being able to inspire within their work field, ability to assist peers in developing personal and professional skills, a passion for helping the Santa Barbara community and nurturing established relationships to create positive and valuable entrepreneurial experiences. This year's Holiday Gala drew an audience of over three-hundred young and talented business professionals 45 years old and under. Members of the Santa Barbara Young Professionals Club interests range from networking to building friendships to serving their local community through various civic activities. The Club's network reaches about 26,000 young professionals on the Central Coast of California.
Austin Lampson has been part of the Santa Barbara community since 2002 and has made it a priority to be part of volunteer and community service work that helps not only her Santa Barbara community, but her realtor peers as well. She is a committee member for the Santa Barbara Natural History Museum Wine Festival, Move Green Futures, and is the Affiliate Director for the Santa Barbara Association of REALTORS®. Lampson's involvement doesn't stop there. She's also a board member for Coastal Housing Partnership and devotes time volunteering at the Jodi House and Teddy Bear Cancer Foundation. Her commitment to community involvement has earned her recognition from local Barbara organizations. This December she was awarded with the Affiliate of the Year award from the Santa Barbara Association of REALTORS®.
In addition to her community work, Lampson is exceptionally dedicated to helping her clients get their financial goals in focus. Through extensive blogging, public speaking, and mentorships, clients are able to get the mortgage education and service they deserve. Visit her on Facebook to keep up with her mortgage lending tips: https://www.facebook.com/AustinLampsonMortgage
About Austin Lampson, Mortgage Lender:
Austin Lampson is a local Santa Barbara mortgage lender with On-Q Financial, Inc. and has a decade of experience in the industry serving Santa Barbara and the Central Coast. Austin is known as the Mortgage Mentor and blogs extensively on the topic of home loans and refinancing. She is also an elected official for the Santa Barbara Association of Realtors. To learn more about Austin Lampson please visit http://austinlampson.onqsantabarbara.com/ or call (805) 450-4548 to book a consultation.