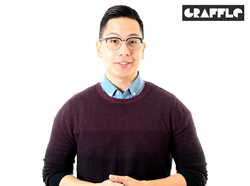 We hope that small organizations and SMEs take advantage of the three web design packages that we launched.
Wilmington, DE (PRWEB) October 22, 2015
This October, Graffle launches its cheap web design packages starting at $599. Geared towards small organizations, all of the packages include web development, web hosting, graphic design and domain registration. "We hope that small organizations and SMEs take advantage of the three packages that we launched. So far, based on inquiries and orders, our most popular package is the premium package, which also includes blog design and video embedding on top of the standard web design services," says Graffle Managing Consultant Marco Martinez.
Graffle was founded in 2011, when Marco Martinez just finished his MBA degree. The idea for Graffle came from a project in his entrepreneurship class, when his professor required the students to each present a business plan. Marco then presented a plan for cheap web design services which also included graphic design services. After graduation, he decided to pursue and realize his business plan, not knowing what would come out of it. He was then employed by a firm as a junior IT consultant. "After I got my MBA, I wanted to start a business, and if not full time, at least I have something that is like a hobby, which would take my mind out off of my full-time work." His work did not stop him from building on the plan that he had started. "Initially, jobs mostly involved graphic and logo designs. But, as it went on, clients asked me to design their websites." After four years, Graffle has started providing web design services, on top of graphic and web hosting services for its clients. Another notable thing is that Graffle is not all about profits - the business provides free restaurant logo designs and restaurant web design templates from its blog.
"Right now, we have a significant base of repeat clients, who ask us to do different things like graphic design and site modifications and upgrades. I think the thing that drives our clients to hire us again is our commitment to quality, with the ultimate goal of customer satisfaction." The cornerstone of this thrust towards total customer satisfaction is Graffle's money-back guarantee. If a client is not satisfied, he or she can ask for her payment back, no questions asked.