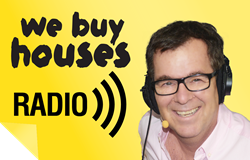 If you simply enter the market hoping that house prices will always keep on rising, you make yourself vulnerable to unexpected downturns.
(PRWEB) July 13, 2014
The latest RP Data – Rismark index found that house prices for capital cities jumped 10.4 percent over the past 12 months. However, property analysts believe that a slowdown will be felt eventually in Sydney and Melbourne, abc.net.au reported on 1 July 2014.
Rick Otton, a best-selling author, tells Aussies that these market shifts are an indication that they should start following alternative property solutions, so that they can protect their property investment and secure their profits regardless of how the market turns.
"Property analysts believe that house prices would start to mimic household income growth, and since income rates aren't predicted to accelerate any moment they're not expecting to see house price increases for a few years. A senior analyst also said that buyers in Sydney and Melbourne are starting to stay away from the real estate market, mainly because the yields of property for rent in these 2 capital cities are quite unhealthy at the moment," commented Mr. Otton.
"Ups and downs are a part of life, not just the real estate market, that's why it's important that we are well-equipped and well-adjusted enough to deal with changes whenever they may come. Otherwise, small challenges, like a slight slowdown in house price growth, would produce big problems with costly solutions," he added.
Mr. Otton then said in a recent interview for We Buy Houses Radio that alternative property solutions have been around for quite some time, but the current market conditions have pushed them into the spotlight and consciousness of more Aussies.
"Let's face it, the global financial crisis was a game changer for many reasons because it showed people just how volatile the property market can be. If you simply enter the market hoping that house prices will always keep on rising, you make yourself vulnerable to unexpected downturns. Through flexible payment terms, seller finance helps mitigate those risks because it can allow investors to come in without having to take out new bank loans and minimise upfront costs. In addition, it helps sellers move away from unwanted debt quickly and set up a passive income stream in the process, depending on the agreed terms," he said.
The We Buy Houses Radio is a weekly broadcast featuring Rick Otton and his creative solutions on how to solve the most common property problems in today's market. Visit http://WeBuyHousesRadio.com/ to catch all of the episodes and transcripts.
Australian property investment specialist, Rick Otton, has been developing, sharing and teaching his innovative real estate strategies for 23 years. As the founder and CEO of We Buy Houses, which operates in the US, UK, Australia and New Zealand he is known for introducing cutting-edge techniques that have enabled previously disenfranchised people to get out of the rental cycle and into their own homes.
His innovative low-risk, high-reward approach to Australian real estate investing has been featured in a variety of television programs and magazines, including Today Tonight, Hot Property and Australian Property Investor. His real estate book, published in 2012, ''How To Buy A House For A Dollar', voted by Money Magazine and Dymocks Book stores as one of the Top 10 Most Popular Finance Titles for 2013.
As well as conducting free seminars, workshops and conferences in the UK and Australia, Mr Otton releases a weekly podcast on iTunes, Creative Real Estate. In these he shares examples of real transactions, and you can listen to his students share their own experiences using his strategies.
Go to WeBuyHousesRadio.com to listen to Rick's free podcasts.