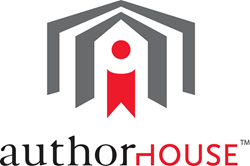 BLOOMINGTON, Ind. (PRWEB) April 18, 2014
AuthorHouse, an Author Solutions, LLC, supported self-publishing imprint, and the world famous Golden Apple Comics announced Friday the launch of graphic novel publishing packages designed specifically for graphic novel and comic book creators. The official introduction of the partnership took place at WonderCon in Anaheim, California, where Golden Apple Books and AuthorHouse will be available to answer questions.
"The graphic novel genre is a fast-growing segment of self-publishing, and we're pleased to partner with Golden Apple to extend these unique opportunities to these talented writers and artists," said Keith Ogorek, senior vice president of marketing for Author Solutions.
The new graphic novel publishing package combines AuthorHouse's supported self-publishing expertise and distribution with access only "L.A's Comic Shop to the Stars" could provide. Unique benefits include placement on the Golden Apple online bookstore, promotion through the shop's social media accounts and a coveted spot on the shelves of Golden Apple Comics.
"I talk to comic creators in our store on a weekly basis who are searching for an easy and affordable way to get their work out there. The package is a solution for graphic novelists to instantly get books into distribution, which is the key to success." said Ryan Liebowitz, general manager of Golden Apple Comics.
All graphic novels self-published through AuthorHouse will be made available in print and popular digital formats and will be distributed through leading online book and e-book retailers including Amazon and Apple.
For more information on AuthorHouse's supported self-publishing services or to start self-publishing today, please visit authorhouse.com or call 888-519-5121. For the latest, Like AuthorHouse on Facebook at facebook.com/AuthorHouse and follow us on Twitter @AuthorHouse.
###
About AuthorHouse
AuthorHouse, an Author Solutions, LLC supported self-publishing services provider, has released more than 60,000 titles. Whether you dream of about your book in being bookstores, featured on TV and radio, or adapted into a film, AuthorHouse is committed to providing the tools and services to help you get started and realize your publishing dreams. For more information or to start your publishing journey, please call us at 888-519-5121 or log on to authorhouse.com. Follow @authorhouse on Twitter and "Like" us at facebook.com/AuthorHouse.