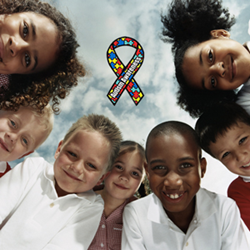 The American Autism Association has done wonders for many families in Denton County, and we want to make sure all nearby families raising autistic children are able to maintain access to these services
Hickory Creek, TX (PRWEB) April 19, 2016
Mark Tucker Insurance, a Texas-based insurance firm that provides coverage to thousands of families and businesses throughout the Dallas/Fort Worth area, is joining forces with the American Autism Association in a charity event that promises to raise funds in support of local families with autistic children.
The American Autism Association is a national non-profit organization committed to working and advocating on behalf of families raising children with autism. The mission of the AAA is to assist families through the journey as they raise an autistic child by providing real world information, meaningful support, and a host of recreational programs and workshops where families and children can come together and build lasting relationships.
"The American Autism Association has done wonders for many families in Denton County, and we want to make sure all nearby families raising autistic children are able to maintain access to these services," says Mark Tucker, founder and director of Mark Tucker Insurance.
In an effort to raise awareness of the American Autism Association charity event among families and businesses in the region, Tucker and his team have built an online social media presence and plan to initiate a community email bulletin. The team will also be producing a feature article outlining the AAA charity drive in the next issue of the firm's monthly online magazine "Our Hometown": http://marktuckerinsurance.com/Our-Hometown-Magazine_44.
The Mark Tucker Insurance team has assisted a dozen other Texas charities over the last several years. As part of a permanent commitment to positive change in the community, Tucker and his team will continue selecting and working with more local charities at the rate of one every other month.
Those who want to join the Mark Tucker Insurance team in supporting the American Autism Association are invited to visit the following page and make a contribution to the charity event here: http://marktuckerinsurance.com/Lets-Advocate-For-Children-With-Autism_23_community_cause. Those who wish to review the firm's list of previous charity drives can do so here: http://marktuckerinsurance.com/community-cause?page=1.
About Mark Tucker Insurance
With offices in Hickory Creek and Denton, TX, the mission of the Mark Tucker Insurance team is to provide the best insurance and financial services in the industry. Mark believes the number one priority is to assist clients in protecting the assets they've worked hard to earn and maintain, and to help them plan for a comfortable retirement. The Mark Tucker team measures success by customer satisfaction and in the enjoyment and increased value brought to their clients' lives. The dependable agents at Mark Tucker Insurance may be reached by calling (940) 321-1881. More information on the company may be found at http://marktuckerinsurance.com/.