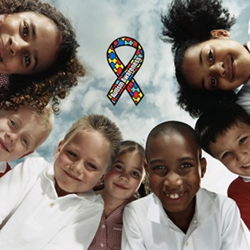 There are a great many families with autistic children in our area who require the services and support of the American Autism Association, and this charity drive will help ensure those services continue
Silver Spring, MD (PRWEB) April 14, 2016
Portee Insurance Agency, a Maryland-based insurance firm with offices serving the DC area, is announcing a charity drive in cooperation with the American Autism Association with the goal of providing services and support to the families of autistic and developmentally challenged children.
The American Autism Association is dedicated to helping families through their journey as they raise a child with autism. AAA offers a wealth of information and knowledge to parents on a variety of related subjects, provides support and counseling services, and hosts a number of no-cost recreational programs and workshops that allows families of autistic children to come together and build lasting relationships.
"There are a great many families with autistic children in our area who require the services and support of the American Autism Association, and this charity drive will help ensure those services continue," says Ralph Portee, founder and manager of Portee Insurance Agency.
To raise local awareness of the American Autism charity event, Portee and his team are making connections with local families and businesses over social media and email, as well as producing a full page feature article that will appear in the next edition of "Our Hometown," a monthly DC-area online magazine hosted by Portee Insurance: http://www.porteeinsurance.com/Our-Hometown-Magazine_41.
As part of a permanent community involvement program, Portee Insurance Agency has worked with a number of other Maryland charities over the last two years. In the months to come, the Portee Insurance team plans to continue selecting and supporting another new local charity every sixty days.
All readers are invited to join Portee Insurance during the American Autism Association charity drive by visiting the following page and making a personal donation to the cause: http://www.porteeinsurance.com/Advocating-For-Children-With-Autism_19_community_cause. Readers who are interested in learning more about other local charities supported by Portee Insurance Agency in the past are encouraged to visit the firm's Community Causes listing here: http://www.porteeinsurance.com/community-cause.
About Portee Insurance
A full service firm serving families from two locations in Silver Spring, MD, Ralph Portee and his team of caring professionals have one simple mission: to provide the best insurance and financial services in the industry while maintaining consistently superior service. Their focus is to protect all the things which are most important to their clients (their families, homes, cars, etc.) and to help them develop strategies for long-term financial success and security. The dedicated agents at Portee Insurance may be reached by calling 301-587-0196.