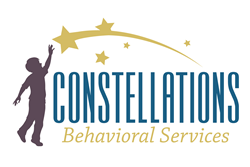 We're very excited to be able to offer first class ABA Therapy, Occupational Therapy and Speech Therapy right here in Portsmouth, NH
Portsmouth, NH (PRWEB) September 30, 2014
Constellations Behavioral Services announced they will be hosting an Open House on October 18th from 12:30pm-3:30pm at their Early Learner Clinic for Autism located at 200 Griffin Rd, Suite 5, in Portsmouth, NH. Families are invited to tour the new facility and meet the staff. Food and fun activities will also be provided.
The Clinic for Autism is designed to assist students with autism and other developmental delays who need additional time developing and cultivating life skills. Learners receive intensive, one-on-one therapy focused on academic goals, behavioral challenges, social interaction and communication skills. In addition to ABA Therapy, children attending the clinic have access to on-site occupational therapy, social skills groups, and speech therapy.
"We're very excited to be able to offer first class ABA Therapy, Occupational Therapy and Speech Therapy right here in Portsmouth, NH." stated Tim Heald, MBA, BCBA, Executive Director for Constellations Behavioral Services. "ABA therapy is one of the most highly recommended, scientifically proven treatments for children with autism or other developmental disabilities. Integrating ABA, OT, and Speech Therapy under one roof not only saves families the time commuting to multiple facilities but also aligns methodologies for the most effective treatment possible."
"We are filling a major gap in services for families," stated Kim Heald, MS Ed. BCBA Clinical Director. "Unfortunately, parents of children with autism have not had many resources or opportunities to access research based therapy during the early intervention years. Given how crucial the early years are, we felt strongly that we needed to help fill this gap utilizing the most effective strategies that help set children up for success as they move through their education."
The Clinic also offers customized social skills groups, pediatric Occupational Therapy and now Speech Therapy. Instruction is embedded in games and activities typical to school and play scenarios encountered in environments outside of the group setting.
The open house will also include a raffle. "There are some fantastic door prizes and activities this year. We're giving away an iPad Mini, $100 iTunes gift certificate and Free Parent Training for those that enter. Since we're a relatively small clinic there's a real opportunity for families to win!" said Jen Allen, MS BA, BCBA, Assistant Program Director, Center-Based Services.
About Constellations Behavioral Services
Constellations Behavioral Services specializes in helping children with autism and developmental disabilities reach their highest potential by affecting positive behavioral changes. Their specialists enable communication, development, and increased self-reliance by using the research-based teaching strategies of Applied Behavior Analysis (ABA). Servicing families across Northern New England with school-based programs, their clinic is located in Portsmouth, NH. http://www.constellationsbehavioral.com