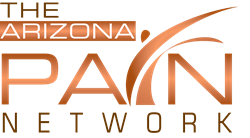 Appointments for motor vehicle accident victims are now available within 24 hours. Over 30 treatment options are available, call now!
Chandler, Arizona (PRWEB) April 24, 2017
The Arizona Pain Network is now offering pain management appointments within twenty four hours for auto accident victims. Treatments are offered at locations in both Chandler and Scottsdale and include both medication management and interventional procedures. Call (602) 507-6550 for more information and scheduling with the top pain management doctors in Arizona.
Individuals injured in motor vehicle accidents suffer from issues like whiplash, back pain, sciatica, migraines in addition to dealing with mechanics and insurance companies. Having access to quick, expert medical care ate metro Phoenix pain clinics who accept personal injury liens for treatment is very helpful.
The physicians affiliated with Arizona Pain Network are Double Board Certified and offer over thirty treatment options, which are customized to the needs of each individual. This may include the newest, cutting edge options such as radiofrequency ablation, several types of epidural injections, peripheral nerve blocks and stem cell injections.
Appointments are typically available within 24 business hours at locations including Scottsdale and Chandler AZ. Success rates with the therapies are exceptional, allowing patients to often return to work and avoid the effects of chronic pain.
For the top auto accident injury treatment in Phoenix metro area, call the Arizona Pain Network at (602) 507-6550.