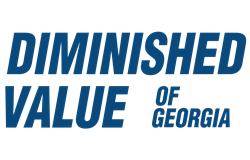 Diminished Value of Georgia is Atlanta's leading auto appraisal company.
Atlanta, GA (PRWEB) August 31, 2013
Diminished Value of Georgia, Atlanta's leading auto appraisal company is updating and simplifying its pricing structure on the vehicle valuation services it offers.
"Starting September 1st, our flat fee pricing will be updated," says Tony Rached owner and chief appraiser.
Appraisal services will be divided into two categories, field appraisals and desk appraisals. The company currently offers the following auto appraisal types:
1- Diminished Value
2- Total Loss
3- Classic & Vintage Car Appraisals
4- Donation or Charity Appraisals
5- Actual Cash Value
With 12 inspectors on staff, Diminished Value of Georgia currently serves the entire state of Georgia with field offices in Savannah, Albany, Augusta and Columbus. The main company office is located in Metro Atlanta.
Desk Appraisals are essentially sight-unseen valuation reports and are normally offered on smaller insurance claims or less expensive vehicles; this service includes the following:

USPAP compliant valuation report
Demand/Cover Letter
IRS form 8283 (donation)
Supporting documents
Vehicle History Report
Desk appraisals are offered to clients throughout the United States who can conveniently order a report from the order desk appraisal page on the Diminished Value of Georgia website.
Field appraisals on the other hand include all the components of a desk appraisal plus:
Multi point vehicle inspection
Repair quality checkup
Money Back Guarantee
In addition, Diminished Value of Georgia will negotiate a settlement on behalf of the client on all first party appraisal clause disputes at no extra cost.
Desk Appraisals $150
Field Appraisals $275
Field Appraisals (Premium vehicles) $375
This pricing structure applies to all the appraisal types offered, clients residing outside the reach of a field office might accrue a small mileage surcharge.
"Our simplified pricing structure and competitive rates are essential in providing our clients with the best customer service in the industry," says Stefanie Miller, client relations manager, "we look forward to helping our clients maximize their insurance payouts on loss in value claims," she added.
For more questions about Diminished Value of Georgia or their appraisal services, please call Tony Rached at 678-404-0455 or visit: http://diminishedvalueofgeorgia.com/