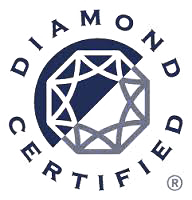 Second Year Running
San Francisco, CA (PRWEB) September 23, 2013
Faxon Garage is pleased to announce that they will offer Saturday hours for all service and repair needs effective Saturday, September 28. The new hours on Saturdays will be from 8:30 a.m. to 5 p.m.
After numerous requests from customers, Faxon Garage has made successful arrangements to open its doors on Saturdays going forward. They believe these extended hours will undoubtedly better serve the community.
Over the past year a growing number of customers made it expressly clear the difficulties they were having trying to bring their vehicle in for service during the normal business hours of Monday through Friday. With the recent addition of new team members, Faxon Garage have answered to the needs of the community.
Customers can rest assured knowing that Faxon Garage is a Diamond Certified company – independently rated for the highest in car care quality. As a Napa Auto Care center, any service warranty need is honored at more than 14,000 Napa Auto Care locations nationwide. Napa Auto Care Centers feature the longest warranty in the industry, (3 years/36,000 miles-using Napa credit card). Even the standard warranty is an extensive 2 years/24,000 miles. Visit the center for more details.
Each Napa Auto Care center is independently owned and operated. All the team members at Faxon Garage take pride in offering quality auto care in San Francisco. Faxon Garage have committed to serve its community. Owner, Walee Gon has been active helping to better the Ocean Avenue community over the last 10 years and currently serves as a board member of the Ocean Avenue Association. Faxon Garage have made consistent contributions to support community events.
About the company:
The dedicated auto care professionals of Faxon Garage in San Francisco are committed to helping vehicle owners maintain their vehicles and prevent operational problems before they arise. Their goal is assist owners keeping the cost of vehicle ownership to a minimum. With the guidance of Faxon Garage auto mechanics, an import or domestic car will stay running longer, keeping drivers safely on the road while helping them keep more money in their pockets. Faxon Garage is a Diamond Certified auto repair center for two years running. For more information visit their website at http://www.faxongarage.com.